A New Local Business Enters the Carbondale Scene
Carbondale has recently added a new local business to their roster. On April 1st, a new restaurant, Blockos, opened for business on the strip. 
They describe themselves as a fast food restaurant that provides all American style breakfast and lunch. They serve all-day breakfast and provide dine in and drive thru. Their business hours are from 11AM-1AM on weekdays, extending to 2AM on weekends.
Blockos menu ranges from pancakes and eggs to burgers and pulled pork sandwiches. They offer full meals and value meals, as well.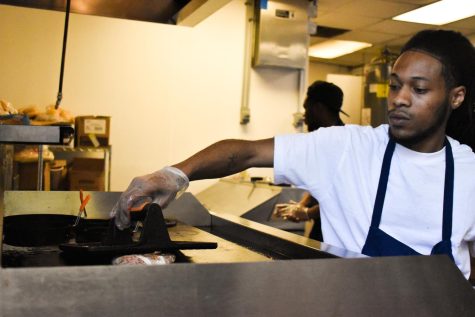 The owner of the new restaurant, Alaye Graham, is a young entrepreneur who has recently dived head first into the food business. When asked why he decided to open a restaurant, he stated, "Since I was little, my passion has always been cooking."
Graham's purpose for opening Blockos is being a vital part of the college community here in Carbondale. "It's about helping the youth. Being here for not only myself but the college students." However, in the future, he hopes to expand his business to other places like Atlanta and St. Louis.
With the effects of the pandemic, we have seen many businesses here in Carbondale go under. However, despite the uncertainty, Graham pursued his passion, and is doing it headstrong. He encourages other young entrepreneurs to do the same: "I would encourage them to do it if they have a heavy backing for it."
When asked for a piece of advice for others like him, he has this to say: "My advice I would give is that you don't need a college degree to do this. I just turned eighteen and I opened a restaurant. However, if you are gonna do this, make sure it is your passion."
You can find Blockos menu here.