Isaiah Gallivan, Obituary Writer
December 20, 2019 • No Comments
I have been playing Pokemon for most of my life. I've been through nearly every main series game on the gameboy, ds, and 3ds, and I will shamelessly admit that I have an attachment to a number of Pokemon I have caught and...
How To Knuckleball Like Cristiano Ronaldo
December 9, 2019
Portuguese Forward for Juventus Cristiano Ronaldo is known for always being an offensive threat, whether...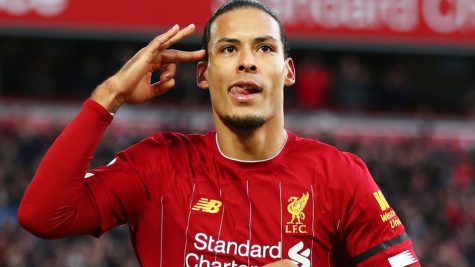 Liverpool 2019-20 season preview
December 5, 2019
Liverpool is at the top of the table with 40 points, with 13 wins and 1 draw. With the amazing defense...
November 7, 2019
The average WNBA player makes around $79,000 & the maximum salary for the WNBA is $117,500. Meanwhile...
At long last, the game most COD fans were waiting YEARS for... Call of Duty Modern Warfare is a continuation in the Modern Warfare series, which is arguably...
Sorry, there are no polls available at the moment.