Tre Loving Strives For First Place
Monday, April 3, Carbondale Community High School held a track practice. Following the practice, Tre Loving was interviewed.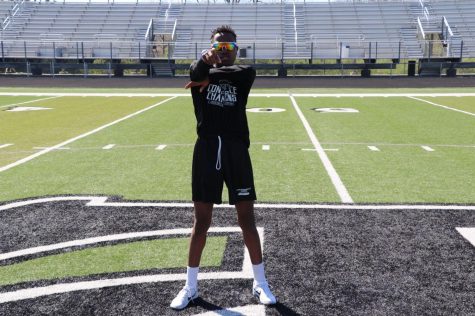 Tre Loving is a Junior attending Carbondale Community High School. Loving is a two-sport athlete, as he also plays football. Tre is motivated by his dad and making his family proud.
Loving runs the 400x Sprint, placing 3rd in his latest meet. Loving has improved a lot, having been in last place the meet before that.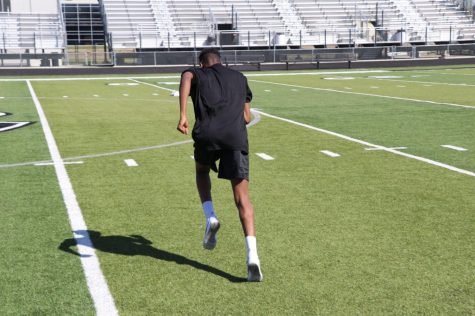 According to Loving, sprinting the 400×2 is the more stressful thing about track. He explains, "You have to pace yourself; you can't take off and gas yourself, but you can't slow down".
When asked how he is able to balance track and school, Loving kept it short and simple by saying, "I eliminate distractions and keep grinding." 
On Tuesday, April 4th, Loving placed 2nd in the 200m and 5th in the 400m with a acceptable time of 58.4, The Terriers gave it their all in the win over Duquoin.