What is an ISS? By definition, an In School Suspension is, "A disciplinary program aiming at behavior management allowing students to remain in a learning environment while isolated from the rest of the student body." But is this all that this program entails for students? 
ISS can be inflicted upon a student for a multitude of reasons. Some are much more severe than others and are administered as such. Although these punishments may be warranted, is there any true benefit to a student who is already struggling to be separated from their teachers and academics to "teach them a lesson?" The staff in ISS are made to watch and "assist" in homework that is not in their job description, making them mostly unhelpful. Some sentences served in ISS can last up to a week, leaving students to be the teacher, student, and detainee for the remainder of their punishment. 
These infractions not only cause issues in terms of academic delay, but mental health issues can arise as well. School can become stressful on its own. Adding more roadblocks to seeing teachers, friends, and trusted people can feel hopeless. especially when your only connection to your teacher is through an email inbox. The world goes on without you, and although you remain at school the same as you do every day, you fall farther behind in classes where you need guidance to learn. At the end of the day, school is for learning to grow and learn for the future, not to be degraded and pushed down for mistakes, leaving students isolated with no option to do what they came for.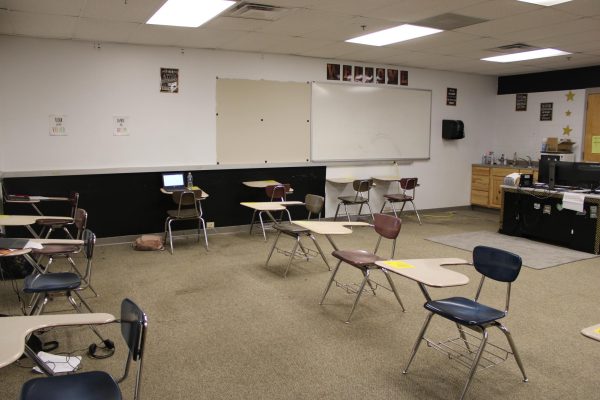 And, beyond all of these trivial issues, the question remains: is ISS an effective punishment for students? Does ISS keep people in line or is it an oppressive system to micromanage students into what they see life to be? Although data only shows people in numbers and not their whole story, the punishment system is ever changing. Saying that the system is messed up is a cliche that will live on until the end of time. 
In her article about the effectiveness of ISS, veteran educator Suzanne Capek Tingley of Western Governors University quotes Daniel Losen: "In some schools, the suspension room is simply a place where kids go to sit or work on assignments. The proctor may be a teacher or a teacher's aide. But it's counterproductive for kids to 'sit in a room with someone who's just there to babysit and they're not getting any support.'" Losen, the director of the Center for Civil Rights Remedies at UCLA, continues, "That could just trigger further problems. The goal should be to get to the root of the problem and get kids back in class as soon as possible."
Disciplinary action is something that will always be present in schooling, for better or for worse. I understand the need for disciplinary action and the need for rules to be enforced in a school setting; however, I don't feel this is the best way to reach that goal.  There  is a lot of research to indicate that there are a lot of negative outcomes as a result of this particular disciplinary action. We have to try and comply with these rules for our time as students, as we look back on our years spent with only lost time to show for our school careers.