Every year Green Earth hosts an event called The Pumpkin Glow. The Pumpkin Glow is an event where people can come take a stroll through the woods at night and see all the pumpkins glowing throughout the trail. There are no jump scares, there is not anything scary at all. Green Earth has made the pumpkin glow a very family oriented event. They have made the trail flat footed so it meets people's needs such as strollers, wheelchairs, etc. 
I had never heard of this event until a couple weeks ago. I was scrolling on Facebook one day and a flier popped up and so I researched it and it was something I was very interested in and I couldn't wait to go with my boyfriend. Every year I carve pumpkins with my family and it's something I enjoy doing so The Pumpkin Glow was something I definitely wanted to go to.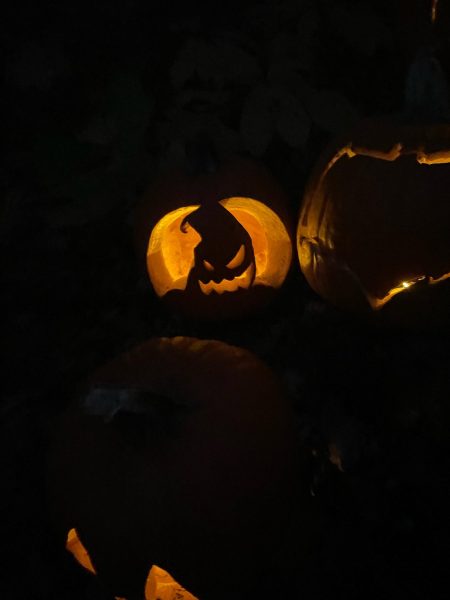 The Green Earth company was created in 1974. If you go to the website they say the purpose of Green Earth was "acquiring, preserving, and providing public access to natural areas in Carbondale". Green Earth has bought and preserved several land areas in Carbondale and beyond. 
Not only is this a really fun event to go to, it helps you be connected to the earth and nature. In my opinion Nature makes me feel very connected to everything. I went to this event over the weekend and it was way better than I thought it would be. Not only were there glowing pumpkins but there was live music, food and drinks, and hay rides. They served hot coco and apple cider for drinks. They had cookies, krispies, caramel apples, and cake pops. The Pumpkin Glow is something that I really enjoyed and so did my boyfriend. Justin Solid said "I really enjoyed myself". It was a great way to come closer with the ones you love and it's definitely something I will recommend for next year!