As some may know, the start of Covid-19 then became a worldwide shut down. In January, 2020, we the U.S experienced something we never have before and that was a sickness that we didn't know would lead to a disaster. The new year 2020 started, but the start to 2020 caused a lot of lives to end because of a sickness that was deadly. The first case of Covid started on January 20, 2020 in Seattle, WA.
As of late March, 2020 the U.S. went on lockdown as Covid cases were rising. Now, October 2023 there have been over 1.1 million deaths since the start of Covid and we haven't been on lockdown since July 2020. With that, schools went virtual during Covid and this then led to most students only attending virtual school for 4-5 hours a day. Some students had trouble learning, some didn't.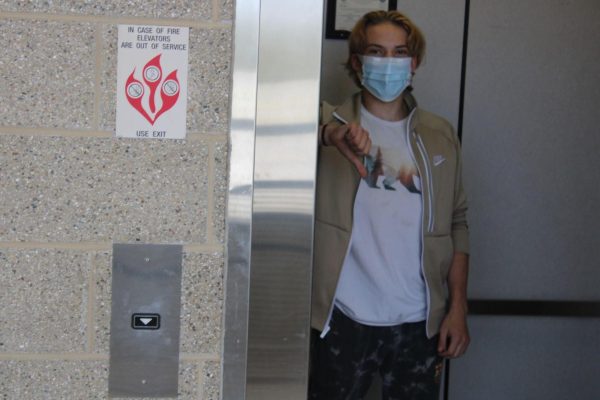 Cartor Hencke, who is 17-years-old, attends Carbondale Community High School located in Carbondale, IL.
 When asked "Do you think schools being on lockdown during Covid affected students' grades in a bad way or in a good way? Why?" Cartor replied, "… some kids are great at learning online and over computers, but for those who aren't, it was a very difficult time. I myself succeed with more in-person, hands-on learning. So, it really depends on who you are as a person." This shows how a student who experienced virtual learning felt toward it and how they felt virtual learning affected some people in a bad way. Preference and opinion would play a huge part in virtual learning and how people feel about it.
Isaiah Rivera, another student at CCHS, had something to add regarding schools opening up during the pandemic. When asked, "Do you think schools opening back up during Covid was a good idea? Why or why not?" Isaiah answered "Nope, because Covid was still going around and the masks didn't help because the hallways were crowded. And people were still getting Covid." 
Covid cases were rising no matter the mask mandations and students who were going to school during Covid got to witness that first hand. In conclusion, preventing Covid cases from rising is to stay safe by wearing masks when needed. If you have Covid make sure to get some rest, drink water and do your research!