Fellowship of Christian Athletes is an organization throughout schools. Students come together one day a week to teach lessons about God. Some schools hold their meetings during lunch. However, Carbondale Community High School meetings take place at Mary Lou's every Thursday at 6:20am. Students who meet discuss the Bible, God's plan, and what's in store for people as Christians. The group is open to anyone who wants to hear about God's good, true message. FCA impacts many students over the years.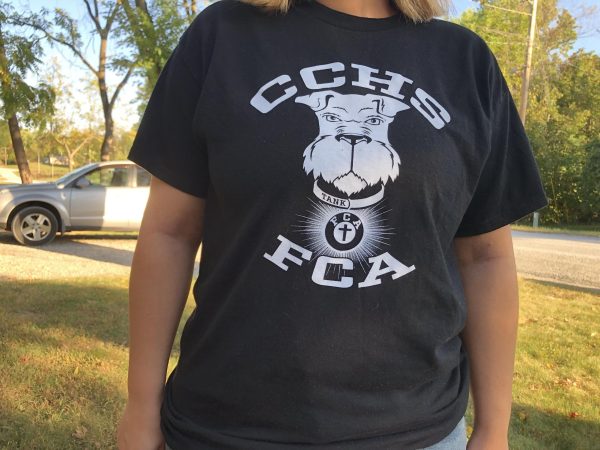 Corey Crombar, Former FCA leader and now the FCA sponsor, advocates that they're are many benefits to being in the club. "By hearing the message and the truth of the Gospel, students have the opportunity to look inside themselves and reflect on their lives and their beliefs. By reflecting, they see where they are struggling and where they are successful in their spiritual walks. In that, there is growth and maturity." 
When asked about personal benefits Corey said, "Being in FCA has done many things for me. First and foremost, it has strengthened my relationship with Christ. It has made me a stronger leader and someone people can trust. Overall, FCA has done things for me that many do not have the ability to experience. It has truly been a blessing." 
Andrew Stevens is the Cohead of FCA at CCHS. He was asked, "What has FCA done for him personally?" He stated, "FCA has impacted my life by making me a better leader and public speaker. It's also drawn me closer to the people in the group and especially the lord."
FCA is only one of many clubs at CCHS. So, what makes it different from all the other clubs? Arwen Robison is the head leader of FCA. When she was asked what makes it different from all the other clubs, she stated, "FCA is a religious based club that meets outside of school. We work to build and strengthen our faith. We also strive to have a strong involvement within our community. We hold bible studies that are taught by fellow students of CCHS." 
If you were to attend an FCA lesson, you would get a lot from it. The leaders and the students are impacted throughout the year with lessons taught by other students. It's one of many clubs that are student led. Students that attend the FCA lessons get to meet new friends and, according to Arwen, "… not only has it built up my faith, it's strengthened my leadership skills and given me a 'family' within the school." 
The meetings at FCA are mostly discussion based. FCA believes hearing from fellow students, brothers and sisters in Christ can strengthen your relationship with Christ. FCA is more than a club, it impacts all that are willing to listen. FCA forms friendships that way when you see fellow students in the hallway you connect with them. FCA is a group that is made of all different types of people. This club works hard to teach moral rights and biblical values/truth. 
If you're considering joining FCA or have any questions, here is the contact information of the leaders and the FCA sponsor. Arwen Robison head of FCA:  [email protected] Corey Crombar FCA sponsor:[email protected]  Cohead of FCA: [email protected]