The Carbondale Community High School women's basketball team has been working hard in the off-season to ensure a strong season. Tracy Hill has been leading the Lady Terriers for three years with her incredible coaching skills, as well as her assistants, Jimi Bradley, Jeff Hansen, and Rasheeda Love.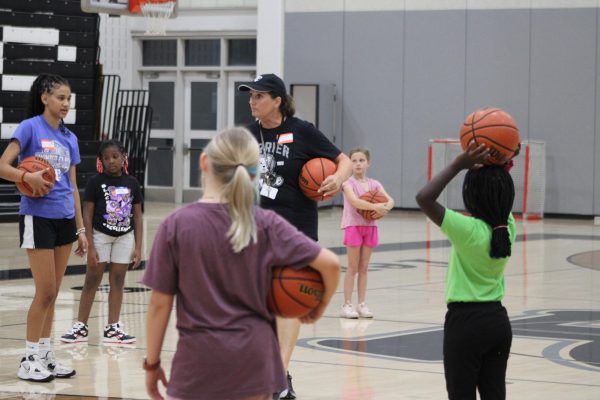 The team has done a lot during their off time in preparation for their 23-24′ season. This included team workouts and fundraising. After speaking with Madysyn Butler, a senior on the team, we learned what she individually did to keep herself in shape and prepared for this year. She would personally like to build her confidence as a player this season. Butler attended the pre-season workouts as well as weight-lifting in off time. 
When Butler was asked what conference team would be hardest to beat this season, she replied, "Mount Vernon or Centralia. They both not only have a lot of really good post players, but also a lot of height on the court."
Last year, the Lady Terriers went 3-7 in conference placing themselves in 5th in the Illinois South Seven Conference. Tryouts for the team are October 30th in the CCHS gym, contact Coach Hill for any questions or concerns.