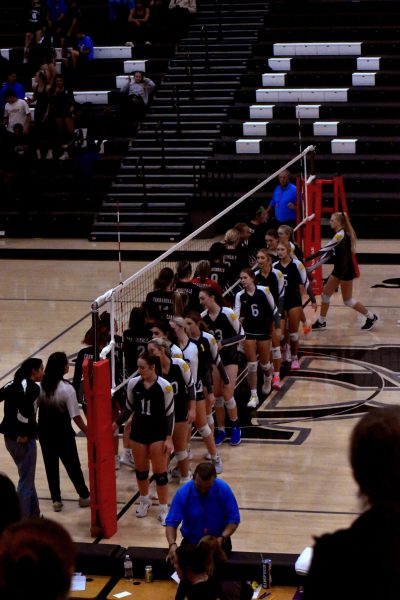 The South Seven Conference was not something to take lightly; it is full of good teams, and it is shown by the Terriers trying to keep their win streak over Marion.
Winning South Seven Conference was not an easy task, you have to be the best team to be in your locals and win a certain amount of games to be able to win the conference.
One of the shot plays, Set by Elle Benz and Spiked By Avery Summerlin. (Raihan Arofah)As for Carbondale right now, they are still undefeated in the South Seven with 7-0 with overall of 20.12 It was a long and close fight. However, Carbondale managed to get past the Wildcats with 26-24 and 25-23, winning 2 sets in a row.