AP Government Study Meeting
As the school year comes closer to the end. Many students are beginning to prepare for their AP exams, but with the test proving to be difficult, many students enjoy meeting with each other to help motivate and learn more proficiently. 
On April 29th. AP Gov students decided to meet up with Mr. Absher to study for the upcoming AP Government exams. During the meet-up, the students got to enjoy doughnuts and the company of being able to study together. Everyone was able to participate, from asking questions to answering questions. 
Although the meeting wasn't for long, many of the students were able to have a great time in the early morning and got to see some tips and tricks for the exam. It also was a more enjoyable form of studying compared to studying alone.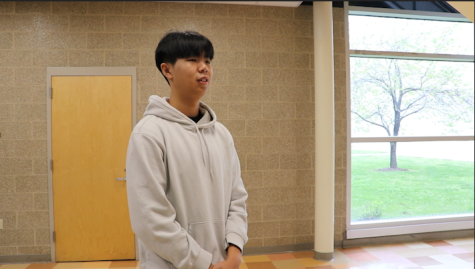 Now that the test is only a couple of days away. Many students are grinding in their study hours and cramming vital information. One of the students was Jay Lee. When asked why Jay was motivated to come study with the group on an early Saturday morning he responded " For me it was honestly just the fact I need more information, but being able to hang out with friends and being provided doughnuts was just a good incentive to come on an early Saturday morning. 
Studying for the AP exam takes lots of work, but when asked about ways you can study for the AP Gov Test, Jay Lee answered "Lately I have been working on a lot of multiple choice questions provided by my AP classroom college board website, but it would also be good if I looked at different YouTube videos from like Heimler's History or going to the Princeton Review or AP study exam books." When asked on a scale of 1-10 how ready Jay Lee was, he responded "I would give myself a 5, because that is the score I am hoping for."