Parish Park Easter Egg Hunt
Parish Park Easter Egg Hunt took place on April 1st, 2023. The Easter egg hunt allowed ages 1-12 to participate.
"Many children show up each year, we don't keep count, but I'd guess around 50 to 100 kids a year depending on the weather," explains the event coordinator. Around 100-150 eggs are scattered throughout the designated area for each age group. The event also had an Easter bunny for the children to interact with and take pictures with.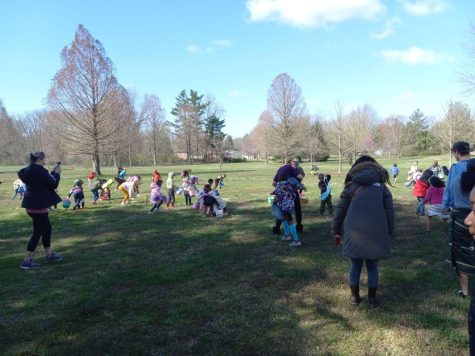 The event coordinator goes on to Explain, "This event is carefully organized based on the weather Predicted for that day and the estimated attendance." The Parish Park district staff help
organize this event every year. The Easter egg hunt is separated into three age groups; this is for the safety of the children and for the contents of the eggs as they differ depending on the age group. The parish Park Easter Egg Hunt also includes a garbage bin for children if they want to throw out the Easter eggs and just keep the contents inside. The Easter eggs contained candy, stickers, and small rings all depending on the age of the children.