How Jasper Stanwood's new power-washing business can help clean Carbondale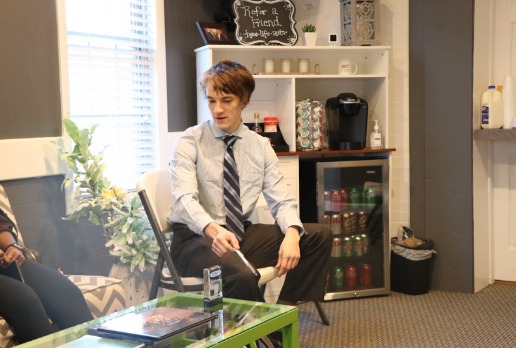 Cleanliness and aesthetics play significant roles in our daily lives; that also includes the small town of Carbondale. Power-washing businesses have become an essential part of maintaining the exterior of homes and businesses. Now, with a new power-washing business, aka "Buff Up" owned by Jasper Stanwood. Carbondale can restore its rightful shine, by cleaning one building at a time. 
Stanwood, the owner of the business, is a hard-working senior at Carbondale Community High School. Jasper is included in Track, and Cross-Country teams, and even as a young professional entrepreneur from the Jackson CEO program. 
Mr. Swims, Jackson's CEO mentor, claims, "Jasper is a talented young professional who analyzes his surroundings to provide great service and advice for his peers and business."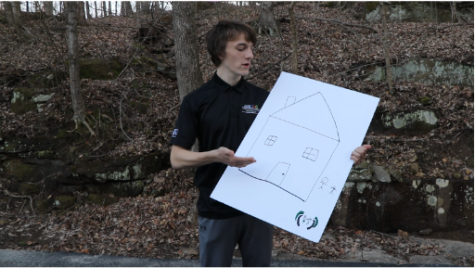 Jasper was filled with a passion for wanting to provide exceptional service to his customers with his power-washing skills. Jasper started his small power-washing business this past semester, with a vision to become the go-to service provider for power-washing needs in Southern Illinois. 
Jasper's power-washing business offers a range of services that cater to the needs of all Southern Illinois civilians. The services include power washing for driveways, decks, patios, and house sidings. Jasper's business is equipped with reliable equipment and pet/eco-friendly detergents to ensure the job is done correctly, efficiently, and at the best service.
One of the factors that set Jasper's power washing business apart from its competitors is its attention to detail. Jasper takes pride in his work to go the extra mile to ensure that every client is satisfied with the job. Jasper guarantees, "I make sure to use the right equipment and environment-safe chemicals. I even go as far as diluting plants around me with water to ensure that the chemicals will not harm the plants grown or the plants around my client's properties." 
Although he struggles at times with having to do the work alone, he takes the time to identify the specific needs of each client and tailor their services to meet those needs. Whether it is removing tough stains, green algae, or black mold from surfaces, Jasper is up to the task.
Jasper's power-washing business is a prime example of how dedication and commitment to providing exceptional service can lead to success in the small business world. With a focus on quality work, exceptional customer service, and great communication skills, Jasper's power washing business can become a trusted partner to Carbondale and bring back its beauty that is covered in stains.