Carbondale Community High School Baseball Tryouts
Monday, Feb 27th, Carbondale Community High School held Boys Baseball tryouts. Following the tryouts, I got to interview a member of the team. 
I asked Eduardo Llamas, a senior at CCHS: "What did you improve on to be sure you would make the team?"
He responded with, "I worked on my mindset and mentality along with  hitting, catching and throwing just a lot of everything."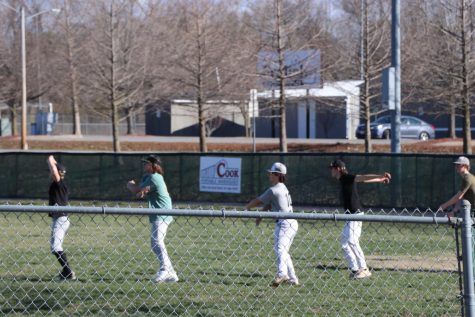 He seemed pretty confident that he would make it with little to no worries. I followed up by asking him about the best part about making and being on the team. 
"The best part about making it is all the weight is lifted off your shoulders and you have one less thing to worry about. The best part about being on the team is playing the  sport you love with the people you love." 
He mentioned that Ty Doan, another senior at CCHS, is one of his closest friends on the team and that's he loves that he can share the field with him.