More Air, More Gas, In Class
The amount of automotive enthusiasts in our school increases drastically every year. The desire in each auto enthusiast student's heart to not only learn about the automotive industry, but to have a future in it, is immeasurable.
 I believe that incorporating classes that are automotive focus, would be a great addition to Carbondale Community High School. These classes could provide students interested in the topic with the basic knowledge about automotive technology, needed to comfortably step out into the industry. Our school already offers so many great career and technical education(CTE) courses and automotive classes would be a great addition to our CTE course options. 
There are many students and administrators in the school that agree with the necessity to incorporate automotive classes. When asked if he thought automotive classes would be beneficial to have here at CCHS, Ryan Hawk, a senior and avid car enthusiast, responded, "Yes, because we have a college here that one, has a nationally ranked automotive program, and two because that's one of the highest enrolled courses at SIU, and we could have automotive classes here that introduce students to what they need to know before going on the the automotive courses at SIU."
After having a talk with Dallas Terry, teacher and career and technical course director here at CCHS, I was pleased to hear that this idea of automotive classes is not just a topic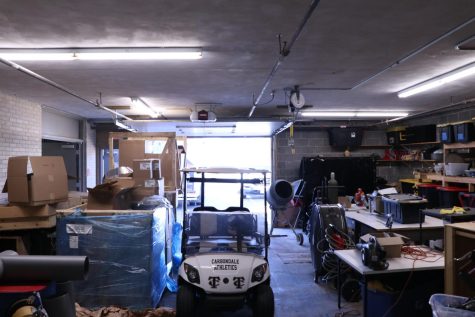 discussed among interested students. The discussion of where these classes would be held and who might teach them have been going on for some time, under the radar.
We currently don't have much space for these classes, as the garage we do currently have is mainly being used for storage. However, as mentioned before, the talk of where these classes would be held has been a big topic of discussion between administrators. 
I think if those interested work together to make these ideas come to fruition, the classes would be a great success. If you or anyone you know would be interested in these classes, contact your class counselor or Mr. Terry.