Is Pumpkin Carving a Part of Your Yearly Tradition?
 I love fall and all of the fun activities that come along with it. Pumpkin carving is a Miller family tradition. Every year, my parents and I set aside one night in October to carve pumpkins. 
If you know me, you know how much I love fall. All of the pretty leaves, the nice weather, bonfires, pumpkin patches, just everything that comes along with fall makes me so happy.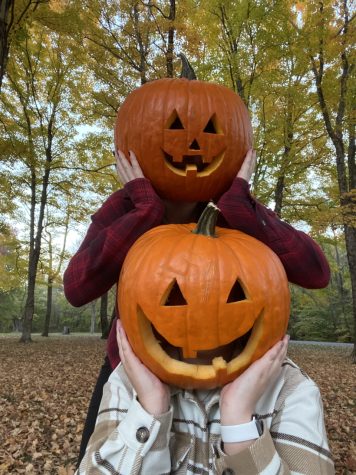 There is just something about this time of year that is so nice to enjoy with friends and family, and so many memories to be made. 
Pumpkin carving is a very important part of fall for me. The main reason it's so important to me is because it is something fun to do with my friends and family every year.
I will admit sometimes I get a little competitive and I do always think I have to have the best pumpkin every year.
Pumpkin carving always creates core memories for me. Whether it is because I made the best pumpkin or because we get in a food fight slinging pumpkin guts at each other. 
I know not everyone is as excited about it as me. My boyfriend for example, his favorite part of pumpkin carving is actually not carving the pumpkin itself but getting to bake the seeds and eat those after we are done carving our pumpkins. Here is a Camryn approved baked pumpkin seeds recipe.  
I think it is sad that a lot of people don't get to carve pumpkins every year with their family because either their family doesn't make time for it or it's an expense that they can't afford.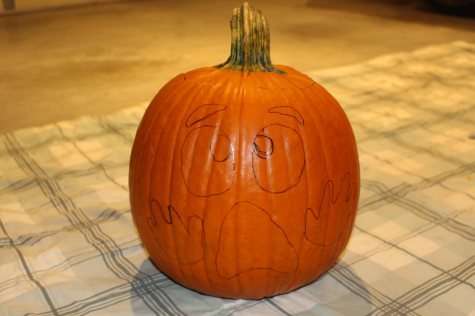 Whatever the reason may be, I think it is important to make time for the simple things in life like carving pumpkins with your family.  
Some people think they are too old to do things like that with their family or it's stupid. Personally I think you can never outgrow small family activities like that.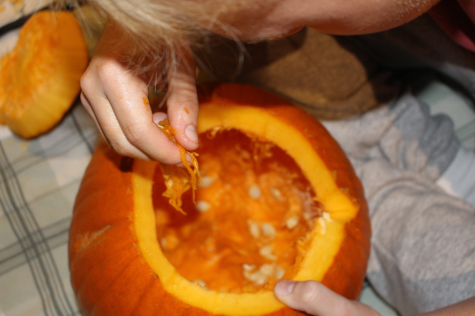 If you ran out of time this year to carve pumpkins, think about taking the time next year to do it. Get together with your parents, your boyfriend or girlfriend, or just a group of friends and go to the store or pumpkin patch with them. 
Get a big pumpkin and have fun spending time together carving them, eating the seeds, and taking plenty of pictures to have to look back on. 
I promise it won't be a waste of your time, you will have so much fun making those core memories and you will make your friends and family happy by spending quality time with them. 
Definitely put pumpkin carving in your yearly traditions if you haven't yet.