Experience the FFA Fun!
When FFA is mentioned people typically think about farmers, learning about crops, etc, considering the acronym literally stands for Future Farmers of America. When asked about FFA, senior Jahzara Jackson stated she, "Didn't even know what it was about." I'm here to provide you with a little insight into FFA.
While all those things previously mentioned do play a part in the club there are also other aspects. Such as animals, I mean who could resist the adorableness of baby chickens and kittens. In FFA you learn a lot about how to care for a variety of animals like cats, dogs, horses, and cows. You also get to show off that knowledge at competitions, while that may sound intimidating it's for the fun and experience of everyone involved.
The club sponsor, Ms. Buchheit is always looking for new opportunities for the club and its members. Like taking a trip to SIU for a forestry event and getting pizza for lunch while you're there.
Forestry is also a part of FFA and it is a lot cooler than it might sound, like for example telling how old a tree is from the number of rings it has, you'd be surprised how old some of the trees around here are. You might even get to take home a coaster made from a tree to show off to friends and family.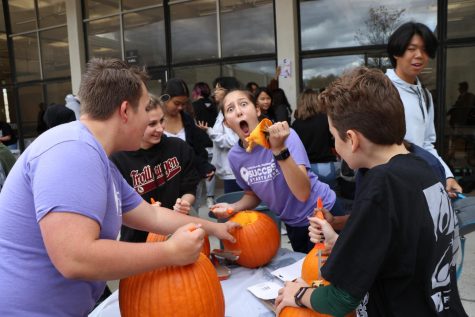 It's not very strict so you don't have to worry about availability or making it to every single meeting and event. Overall, the club is for everyone to come and enjoy.