New sport coming to CCHS? Will it be supported?
You probably know about Powder Puff from Homecoming week when it's usually played as a high school tradition, but did you know that it's an actual sport played in almost all parts of the U.S. Powder Puff is better known as women's football originated in Wallingford Connecticut. 
With loud cheers and screams, Carbondale Community High School just held their annual powder puff game Wednesday, September 28th. Seniors went up against juniors and beat them 20-0. Seeing all the support and the fun the girls and the boys cheering  everyone was having fun .
The thought of possibly having a permanent powder puff team was brought to my attention. When asked about adding Powder Puff as a new sport at CCHS, senior and Powderpuff player Eden Reinier said, "I feel like it's a wonderful idea a lot of girls would definitely be interested in it because we really don't have it as an opportunity for things and it could become a more equally seen sport." 
You don't usually see girls on the football field and when you do she's usually just a kicker. This could be used as a motivation for the girls around the more to get more involved or not feel so afraid to join. As of 2022, there is no girl football player in the NFL.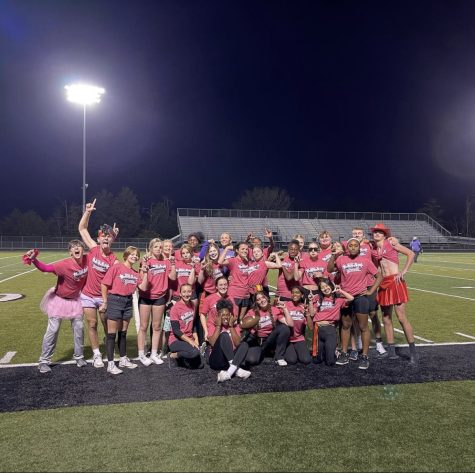 Bringing this opportunity to CCHS will help girls who have a dream to be in the NFL or college football.
The school's support would help girls who don't feel supported enough by others.          
When asked about whether girls would get the same support as boys when playing Powder Puff, senior and Powder Puff player Zakhiaya Oliver said, "I believe the girls would get the same support by the teachers, but it make take a little time for it become and more heard and seen sport. But if we do things like the game Spirit Week, it should be fun." I hope to encourage many girls to chase their football dreams or even try new things. Football isn't made for a specific gender, it's for everyone to enjoy.