Carbondale vs. Marion Soccer Rivalry
Every year, fans pack Fralish Field for the Carbondale vs. Marion game. Students from Murphysboro, Herrin, and many other schools in the area come to watch. 
The rivalry goes back to the beginning, when the soccer programs first started. Both teams play in the same conference which makes this game one of the most important games of the year. With both teams putting more attention into their programs, the teams are playing better, and the rivalry is becoming more intense.
Both teams come from different communities and backgrounds which creates more tension during the games. Carbondale is much more family-oriented and humble while Marion is more money-oriented and arrogant.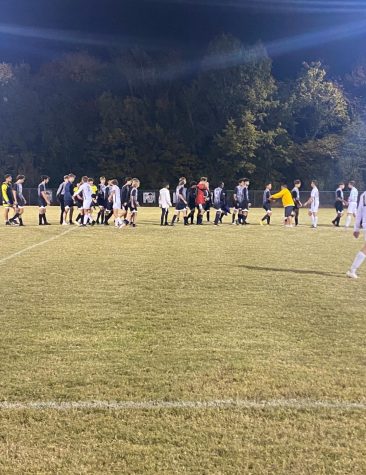 "[For] Marion and Carbondale, at least on the soccer side, the soccer rivalry has been pretty intense since 2005," said Coach Hanson. "There were some shenanigans that went on after the game and have been passed down from class to class, it's always a good rivalry. It's always been a heated rivalry. 
"You've got two 3A schools down here in Southern Illinois, history wise have been two of the better programs in Southern Illinois. It's bragging rights, 3 or 4 years ago it was the Regional seed, the Regional was Carbondale, Marion, Centralia, Mt. Vernon, so you 're fighting for the number one seed because you knew you were going to be playing in the postseason."
After taking a loss at home last season, the Terriers wanted to make a statement who the top dog is. This season the Terriers boys soccer team got the season sweep on the Marion Wildcats. First beating them in Marion in penalty kicks, then beating them again at home, both games being an intense athletic competition. Next season we hope to keep our ground as the big 3A school in Southern Illinois.