Cooperative Education Silent Auction
I am a part of the Cooperative education/OJT class here at the Highschool. On April 6th we hosted a silent auction and the proceeds went to Mayceo Franks. Before we hosted the silent auction we started with a smaller project called the "paperclip" project. The paperclip project included us starting off with a paperclip and being able to trade the paperclip for something of more value. We had up to ten trades. The rules were that you cannot ask someone you knew and it would have to be a stranger.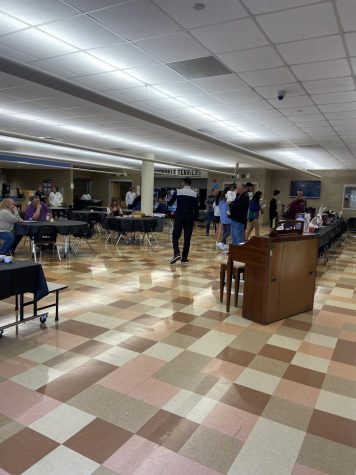 My classmates and I spent weeks preparing for the silent auction based on our 10th trade and also went around to several different sponsors who helped this event come to life. On the day of the event the only thing I would've changed about this project is making sure we have a head count of how many people would potentially show up. We actually had several people show up and the event ended up being very successful. I asked two fellow classmates how they felt about the event and Nyala said "I thought the event went very well and I was happy with what we did". One thing I felt went well was how many sponsors we were able to receive and the execution of how beautiful everything was.
I learned so much from this experience from Mrs. Jamieson, I felt how in my heart the cause to be able to do great things is worth all the hard work it takes to plan an event.