CCHS Music groups compete at Organizational contests
On April 9th, 2022, The entire CCHS music department could be found in the Murphysboro High School for the second time this year after Solo and Ensemble Contests to compete in the IHSA Organization, this time as a much more unified group. They were split into just 5 groups, those being a Concert Band, Treble Choir, SATB Choir, and two Jazz band groups, who all went and put their work over the past month to the test. Now the question is, did they rise to the occasion? Well when choir instructor and conductor for the Concert band Katrina Wood was asked about what she thought of the performances, she had 3 responses.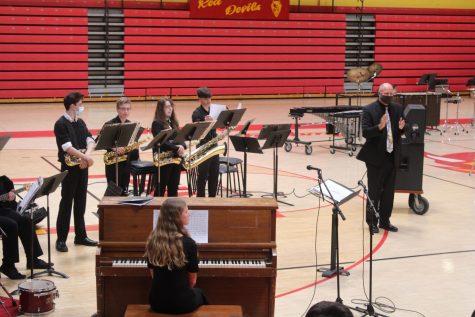 For the Jazz Band's, she said "They did a really wonderful job, especially being in a gym which they are not used to, the soloists did a really great improv job and they played confidently. You could tell they put the time in for their performance."
For the Choir's, she said, "I think that the mixed choir did really well, and that it was a really big performance with a lot of music to learn for that group. I think the treble choir really knocked it out of the park, and that that was the best performance they did all year."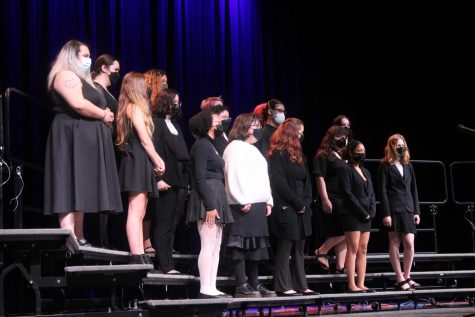 And For Concert band, she said "I think that it was a pretty good performance. I feel there were some really incredible moments in both pieces, I think it really showed off some of the artistry and technical ability that is in the band."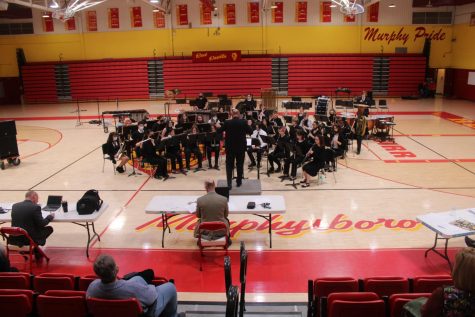 All the groups really put their best foot forward and showed everyone what they were capable of, and it showed. One of the jazz bands was awarded best of day, and both the other jazz group and the concert bands received first's. Another success for the CCHS music department, and yet another example of the incredible dedication ther show towards their performances.