Who Has the Best Ice Cream in the Carbondale Area?
Going out to get ice cream in the Carbondale area can be difficult sometimes. There are so many choices, and you can't remember which place is the best. You've got Cool Spoons, Culvers, Dairy Queen or Small Town Scoop. I'm here to help you solve this issue.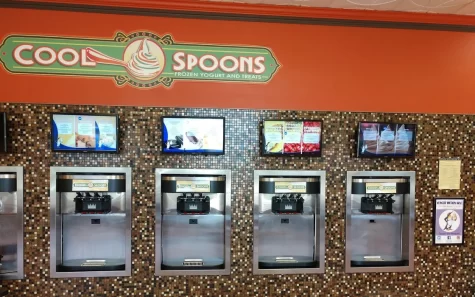 One crucial part of ice cream is the toppings. Some widely available toppings include hot fudge, marshmallow, and caramel, but what if you wanted more than just that. In this category Cool Spoons takes the cake no doubt. They have a whole wall full of toppings that look like they go all the way to the roof.
You can get anything from cheesecake bites to fruity pebbles or even orbs that burst when you bite them. "I really like how unique some of them [the toppings] are. I didn't know I'd like strawberry cheesecake custard with chocolate cheerios and caramel but it's not bad," said Mark Lenzini, avid ice cream lover.
Another key factor to getting ice cream is the variety of flavors. Cool Spoons has a few flavors to choose from, and you could also mix some together if you want. Dairy Queen has a good amount of flavors as well if you count all of the items on their menu. Small town scoop has all of the classic flavors that one could want. However Culvers is on top of their game when it comes to variety. Not only do they have a long list of flavors that grows almost every day, they also have a flavor of the day if you want to leave the decision up to chance.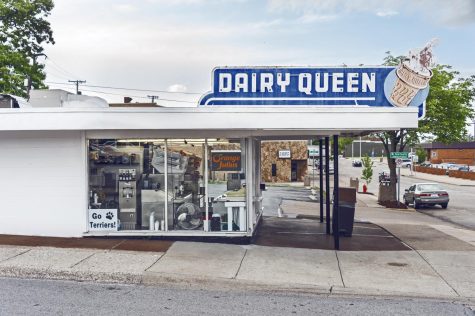 If you're going to get ice cream you're probably going to want to eat it there, so you'd want to know which place has the best ice cream eating location. Dairy Queen by far has the best environment for eating ice cream. It's right on the strip making it perfect for sitting down eating ice cream and watching everyone go past. If that's not your thing there are plenty of stores and a theater within walking distance. The strip itself is very well maintained and looks nice at night with all the street lights on.
My overall opinion is that Dairy Queen is the best place to get ice cream in the Carbondale area. They have a plethora of flavors and a great location to eat them. They also have an assortment of desserts like sundaes, cones, blizzards, or dilly bars.