A Perspective on Nursing Homes During Covid from a Nursing Assistant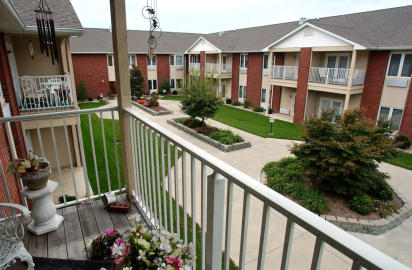 It's no secret that the Covid 19 pandemic has had wide encompassing effects on the entire world, but it has affected some communities and institutions more than others. Nursing homes have especially taken a large toll during the pandemic.
Joan Huh is a senior at Carbondale Community High School, and a Registered Nurse Assistant. She worked at the Manor Court nursing home for more than 10 months during the pandemic, helping residents eat, bathe and operate. It's not an easy job in a vacuum, and a global pandemic doesn't help.
Huh explains that the isolation and death that the pandemic brought was multiplied in nursing homes. "Social distancing is not a new concept," Huh explains pensively. The nursing home residents are already isolated from much of society and their families, and the pandemic further distanced them from the rest of the world. Masks made it so those who already could not see each other could no longer see each other's faces in nursing homes.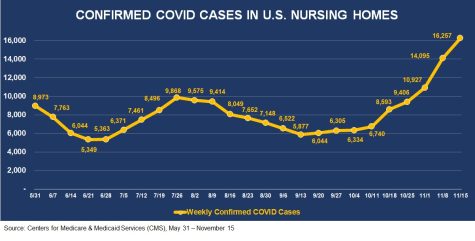 The isolation residents were subjected to was extreme, Huh elaborates. Residents were often confined to their personal rooms, with no company. Before the residents could interact with each other more freely, go on walks, visit their family, play checkers or chess with each other, but the pandemic put an end to a lot of that. This all compounded. The staff also had to deal with rough conditions as well.
"Though they tell you you're not enough, but they are happy to see you," Huh says. The RNAs often had to endure beration, even when the residents really are appreciative of having any assistance and company. Under-staffing was also a chronic issue, with one RNA often having to care for 20 or more patients for extended periods of time. During the pandemic this also worsened. Huh explained that some RNAs left upon receiving stimulus checks. The limited pay didn't seem to lend itself to low turnover.
Many RNAs are single moms who never got their high school diploma, Huh explains. Since the only marketable experience they have is caring for people, that's what they do. The job doesn't pay very well, so the nurses are unlikely to progress much in a financial or educational sense. 
The job has positives though, Huh concludes. "In a way they give you a present, in the form of their memories. In a way they give you a present, in the form of their memories." The love and kindness they show to the nursing home workers is priceless. That love is irreplaceable.