Who Has the Best Pizza in Carbondale?
"Where do you want pizza from?" has always been an important question since the dawn of time. It is especially important when you're in Carbondale. Carbondale has a wide variety of  local options including Quatro's, Pagliai's, Italian Village, and Primos. Quatros' specialty is deep pan pizza, Pagliais' traditional pizza, Italian Village with their famous thin-crust, and Primos— a local shop convenient for their deliveries.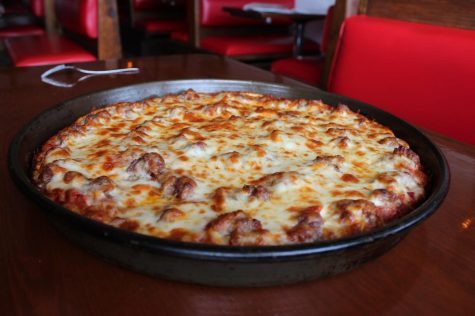 Quatros' deep pan pizza is a staple for Carbondale cuisine. Started in 1975, Quatro's has since perfected its deep pan pizza. It's crisp yet fluffy crust is then covered with savory marinara sauce and then topped with cheese, baked until golden. If dining in, the pizza will be served on a big platter with a pie serving spoon.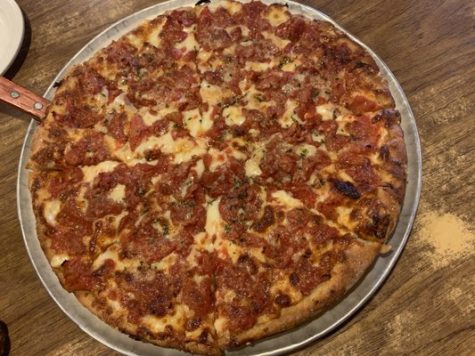 Pagliais' well-known pizza is brick-oven baked. They have been open for over fifty years and have made a name for themselves throughout southern Illinois. Their traditional oven-brick pizza is prepared and baked in front of you. Once the pizza is out of the oven, it is directly served to you. The first bite of the pizza gives you a taste of the smoke from the brick oven it was baked in.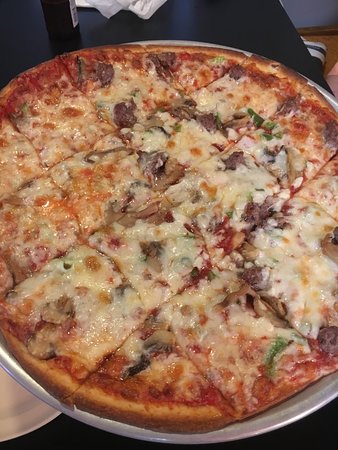 Italian Village is a classic college pizza parlor. Famous for its names along the wall, Italian Village has also built up its reputation for its thin crust pizza. The circular pizza sliced into squares has been shared by many groups of people. Its greasy thin crust pizza is perfect for a late night dinner with friends. Along with the different toppings, Italian Village makes for a great pizza place.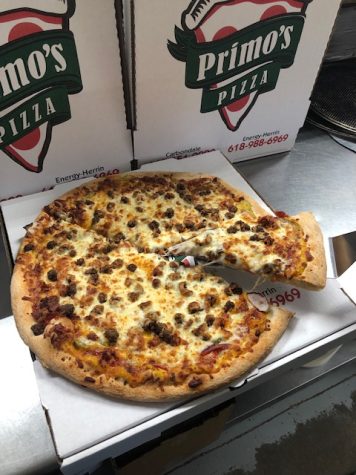 Primo's is known around Carbondale as the best delivery pizza place. They deliver to about every part of Carbondale/Southern Illinois. Not only is their delivery amazing, but also their pizza. They have a wide variety of pizzas like their Italian beef pizza and many others. Once you open the delivery box, you are taken away by the smell of the fresh pizza.
Overall, Carbonale is beyond lucky to have such a great lineup of pizza restaurants. If you want a hefty pizza with quality ingredients I recommend Quatros. But, if you are looking for a traditional brick-oven pizza, then go with Pagiliai's. If you are out on the town and are wanting a great environment and pizza that matches it, then Italian Village is the place for you. And lastly, if you want the pizza delivered to you and tastes like you were in a restaurant, then Primo's is the place to go. Each of these restaurants have their own unique styles to pizza which are a great variety for the people of Carbondale.