Best Mexican Places in Town
Throughout the city of Carbondale are some fantastic Mexican food places, Sergios Cantina, Don Taco, Don Sol, Tequilas just to name a few. But what really is the best Mexican food place to eat at? The first two places we will be looking at today are Sergios Cantina and Don Taco.
With both restaurants being authentic Mexican cuisine, it's almost hard to consider one or the other. Sergios does have Don Taco beat at the online rating, Sergios is praised for having authentic and great Mexican food, however Don Taco is also praised for the quickness of the food, many customers often call it the "fast food of the Mexican food world". Sergios is praised for having the best customer service while Don Taco does struggle at it, for the quickness of the food Don Taco is an excellent place to order from, however in this bracket it looks like Don Taco is beaten by Sergios. Sergios does have a better menu, seating area and the food overall are better from the customer's experience.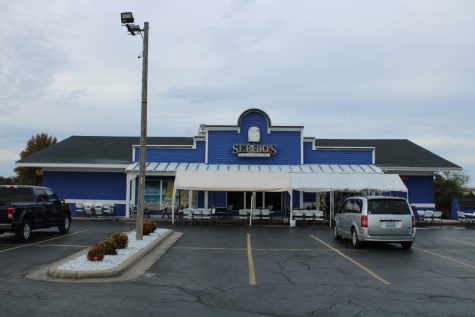 In the next bracket is an all-time favorite of mine, Don Sol vs Tequilas, Don Sol is an excellent place to eat, Don Sol is always quick on the food, the service is amazing, and the chips and salsa are never a miss. Don Sol has customer service like no other, drinks are often refilled, and you will never run parched, food is often very quick, and the food is always excellent. Tequila is also another Carbondale special; Tequilas has amazing food and chips and salsa; the service is also excellent, and the atmosphere is quite amazing. 
"Tequilas often has the best chips and salsa in town, and you just can't beat the service or atmosphere". Says Cameron Tabor, Mexican food connoisseur.  
In this round Don Sol does have Tequilas beat, online ratings put Don Sol out in front, but not by much. Don sol just has a better atmosphere and service than Tequilas, and for most people in town it is in a great spot in town. The outdoor patio as well gives Don Sol a few more points, if you have not tried the outdoor scene at Don Sol, I highly recommend it during the hours of 4-7 during warmer days. 
In the next bracket is Don Sol and Sergios, Don Sol does have Sergios beat on the online ratings but a good amount, most of the comments are nothing but good. But both do have outdoor patios and have great atmosphere, however I do have to hand the crown off to Don Sol, who is the best Mexican place in town.