The Art Class Progression at Carbondale Community High School
Carbondale Community High School has a huge variety of art classes taught by two teachers. The different classes include ceramics, the fundamentals of art, advanced art, art studio, honors art studio, and many others. The teachers are Mrs. Kennedy, who's been working at the school for some time, and Mr. Biedermann, who has only been teaching at CCHS for one year. Together, they create a structured art department.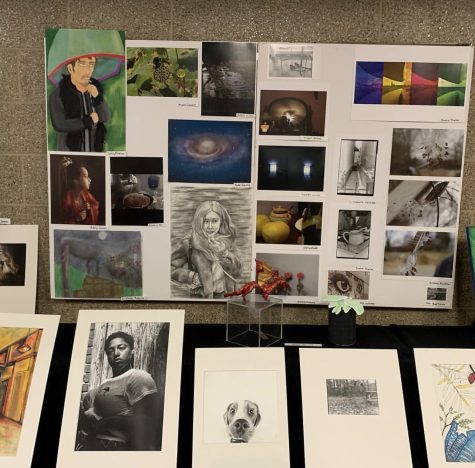 Because of Covid-19, the duo had some troubles teaching classes over the popular site called Zoom, which was used as the way for teachers to teach students during the pandemic. During the last year while students were remote, Kennedy had a hard time communicating and connecting with her students because it was not in person. She "found it hard to connect with them and form meaningful relationships when all [she] saw was a black square on the screen."
A lot of students also didn't have the proper supplies to make the art usually taught in the classes at home. Therefore, her and her teammate, Mr. Biedermann, ended up delivering the supplies students needed or didn't have to their homes themselves just to make sure that everyone had a chance to do what they needed to for the class.
However, despite these tough challenges and overcoming them during that time, Mrs. Kennedy discusses the progress that she and Biedermann have made because of it: "This year we are trying to get back to normal," Kennedy states. "We have arranged seating in our rooms to try and space people out as well possible. We are diligent about wearing masks appropriately, and we are cleaning tables in between classes. We have also started using the web cams we bought last year to project demonstrations onto the white board instead of having students huddle around the teacher. This has turned out to be a good development because it also allows every to see the demonstration clearly from their seats, so no one has a bad view."
Today, the classes have improved to fit the needs of every student in need at CCHS so that everyone has an equal chance to make art, whether at home or at school.