Cross Country Conference Champs
October 13th, 2021, the Carbondale Cross Country team hosted their annual conference meet at SIU. 
This season was a little different because the girls' team has only been able to "qualify" for one race this season. Going into conference, the initial plan was to run four girls-that day the girls' team was able to race five girls.
The course for both boys and girls was 2.93 miles, finishing on a long uphill. The course is moderately fast, making it more difficult for runners to push themselves in the backend of the course.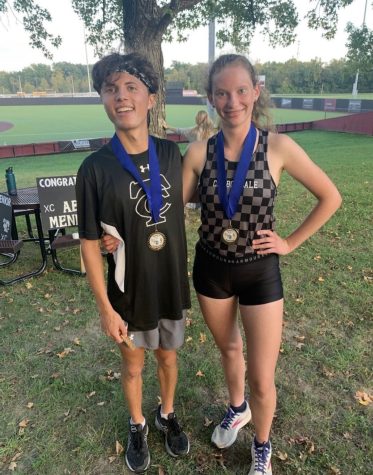 Finishing in first place-the Carbondale girls team placed, for the fifth year in a row. Top female runner (Anna Schurz) finishing with a time of 19:44. The boys' team placed third with the top male runner (Alex Partlow), with a time of 14:43.
The unexpected results left the Carbondale Coaches impressed with the teams performance; 
When asked how he feels about the results of the race, Storm responded:
"Excited, it was a great showing. The girls were thrilled about competing when finding out they had a chance to win. Making this our fifth consecutive conference title it was a good day for us overall."
Satisfied with the results- the Cross Country team is looking forward to competing in Regionals next Saturday.