The Reinvention of Manual Cars
Pop! Vroom Vroom!  A manual gearbox is one step ahead of that of an automatic car. It's better at transferring power from the engine to the wheels allowing for you to accelerate at a much faster speed.
Ryan Hawk, a student at Carbondale Highschool, owns a 1993 Honda Civic Dx swapped with a B18B1 engine and has a LS transmission from a 1995 Acura Integra LS.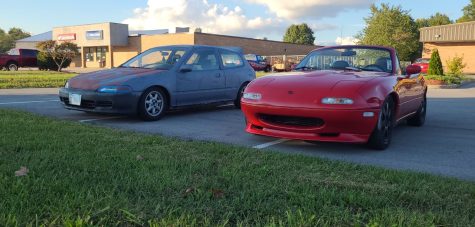 "Going from 0 to 60 takes me about 8 seconds unless I step on it, then it takes like 6-7 seconds." It takes the same make and model as an automatic about 10.6 seconds to reach 60 mph. I asked another person who owns a manual car the same question. Manuel Vicente owns a 2011 Nissan 370Z.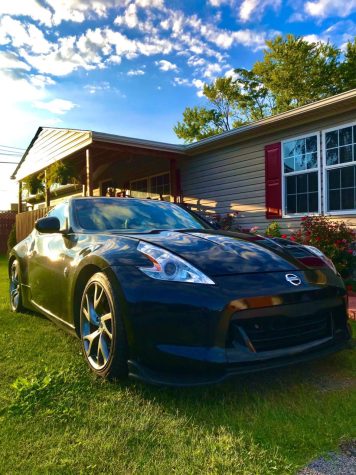 "…me just daily driving it [will] take me like 8 seconds or so."
Manuals are better not only because of the power and speed but also because of the personalization. You feel your car shift, accelerate, and rev and you know exactly where and what is causing the issue with your car. You can personalize them easier than automatics by straight piping it, adding carbon fiber for a sleeker, cleaner look, or adding an extension to the shift knob. Vicente got a cat back exhaust and then straight piped the axle back part of the exhaust. 
"The connectivity with the car. Driving it and manually shifting the gears I feel almost as if I'm one with the car and it makes me understand if there's something wrong with the car…" Hawk says. 
Manual cars show off personality, are overall cheaper to maintain, require less maintenance because of the design of the car, and are more rare. Manual cars allow you to feel your way while driving and being one with your car which is why manual cars are better and more reliable cars overall.