Pajamas Should Not be Against the School Dress Code
Students should be allowed to wear pajamas at Carbondale Community high school in the interest of comfortability. In the student handbook, it states that PJ's and sleep attire are not to be worn in the school setting. This is completely ridiculous, given the average school day is 7 hours and 25 minutes long. Five days a week, teens are expected to sit in classrooms and learn to the best of their abilities, but are unable to wear what makes them comfortable.
According to Payton Roberts, junior at Carbondale Community High School, "Pajamas should be a part of the dress code. They provide comfort and relaxation to students who are learning new material everyday."
 Roberts, along with countless other students, believe comfortability should be the top priority of the school dress code. Some might argue that high school is a space to learn the means of dressing formally in preparation for later careers. Although this is a valid point, we should be attending school to get an education, not to impress others with our attire.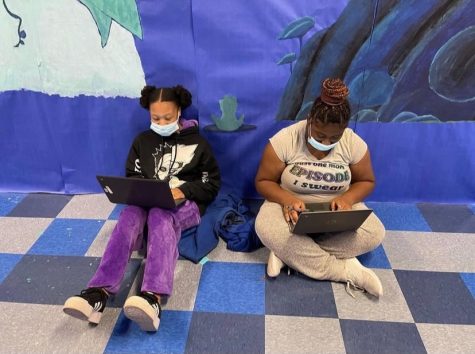 Furthermore, I think it's very odd that sweatpants are allowed to be worn, given, they are almost identical to pajama bottoms. If the dress code was put into place to teach kids appropriate formal attire, you'd think sweatpants would be banned as well. 
In the case that PJ's do become 'school legal,' I think there should be some limitations as to what is considered acceptable. Bath robes and onesies can be very distracting and should probably be kept at home. In addition, if a student chooses to wear pajama shorts, they should be no shorter than their everyday shorts. Aside from these few restrictions, pajamas that do not cause for interruption should not be prohibited in the school setting.
Overall, I think comfortability should be the top priority of the CCHS dress code. Wearing pajamas would allow students to be comfortable while still achieving the best education possible. As long as these articles of clothing do not cause distraction in the classroom, I think we should be able to wear them. Unban the PJ's!