Gateway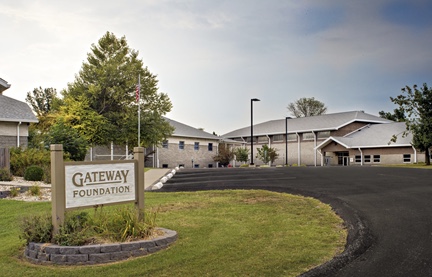 Gateway, located in Carbondale Illinois, uses medicine along with counseling to rehabilitate those who need help. They are located in a private area covered with trees and woods to give the feeling of  a calming and stress free environment. They offer rehabilitation for alcohol, substance abuse, and gambling. They have an impressive graduate rate of 1 million graduates and save that many lives every year. They recently received a certificate for America's Best Addiction Treatment Centers in 2021.
They have several different types of programs. Stephenie Teague is the executive director over Gateway. She oversees the entire site in Carbondale and meets with other Gateway sights to look over data and make sure they are performing in the best possible way. 
Teague talked about the different types of programs they offer. "We offer Residential and Outpatient programs," she says. They offer Her story, Women and Men programs, and have recently opened a Men's and Women's recover program for outpatients. Each program helps in different areas.
"The men's unit is 16 bed Co-Occurring that deals with mental health and substance abuse and ranges from 18 year old and up."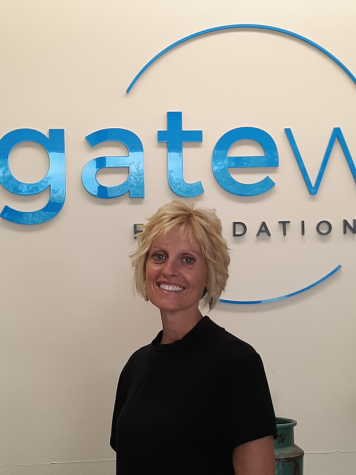 The women's unit houses the same amount and deals with similar situations. They have different housing for them to live on site so they can receive 24/7 help. This program is offered for both residential and outpatient. Residential patients live in different areas on site. Outpatients live together off site but have to be willing to really put in the work and have to meet the criteria.
"The Her story program deals with trauma relating to PTSD,  violent rapes, rapes in general, their parents selling them for drugs/ money, getting shot up as a child, and much worse."
Many of the patients who suffer from this type of trauma often suffer from anxiety, sleeping disorders, depression, bipolar or psychotic disorder. They usually fall into drugs or drinking to cope with their struggles. The counselors bond with the client and help her deal with her underlying issue and establish the concern the patient has. From there they work on healthy ways to deal with their matters rather than falling back to alcohol, drugs, or gambling. 
Teague has a saying, "Be you, be transparent!" She lives by this motto and her staff follows this too. Rehabilitation is not necessarily a place you want to go but Gateway gives you that loving family style community that, in the end, wants you to have a better life than you had previously.