What would Mr. Apple look like with hair?
If you have ever attended CCHS, you know of the burning question that can be found in the hearts of all students that inhabit these halls: What would Mr. Apple look like with hair? If you have ever had the pleasure of being a student in this hunk's class, I'm sure your familiar with the shiny dome atop his head. And while the man is still in his element physically with those gigantic arms and beefy chest, I can't help but wonder if he could get any more attractive. Is it possible to turn this absolute stud from a 10 into an 11? Of course, it is! And I've just found the secret key to unlock Mr. Apple's hidden beauty: a nice full head of hair. So, in this article we will be looking at and ranking some styles to find Mr. Apple's perfect head of hair.
#5: This style is a little zany! First off, the color doesn't mesh well with the beard, and it looks too poofy. I also don't dig the stray bangs. Overall, this edgy look doesn't suit Mr. Apple which is why it is ranked last on this list. It is important to note though, that while this is the worst one, Mr. Apple is still reaching a 7/10 on our hotness rating.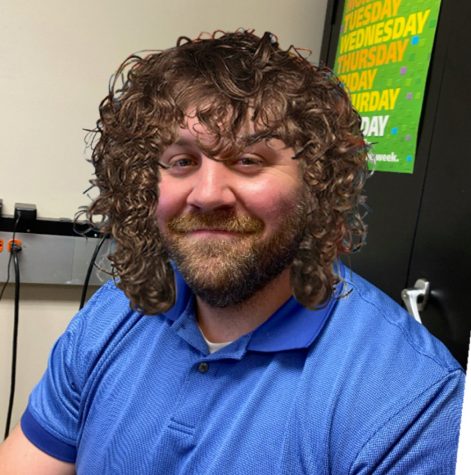 #4: This hair style is definitely interesting, but I don't think it fits Mr. Apple. While I do enjoy envisioning him up on stage, a guitar in head, thrashing those curly locks while rocking out, this style does not match Mr. Apple's personality. That's why this look is ranked number 4 and receives a hotness rating of 8/10.
#3: Next up is our frosted tips Mr. Apple. Doesn't he look like he could be plucked right out of the 90's with this signature look. Not surprisingly, this was the look that Mr. Apple pulled off in high school. A glorious return to form with the beard adding a nice new twist on the familiar look. You can just tell this Mr. Apple is a cool dude. Since this is a nice, average, clean cut Mr. Apple look, we're placing this look right in the middle at #3 and this one will be receiving a 9/10 on the hotness rating.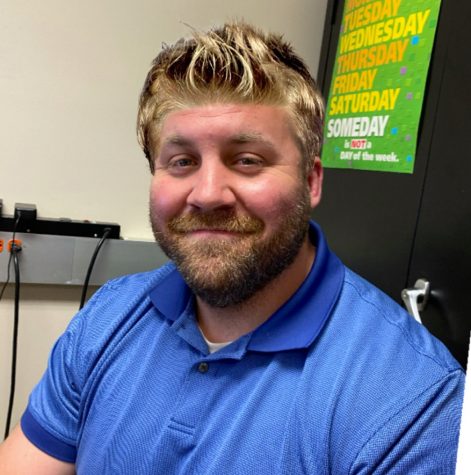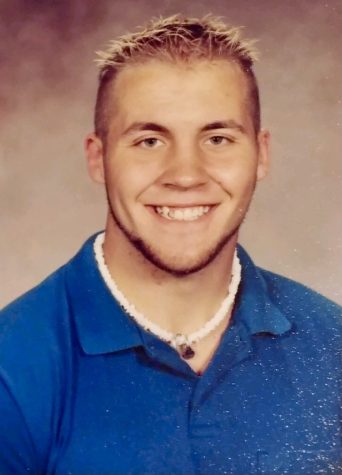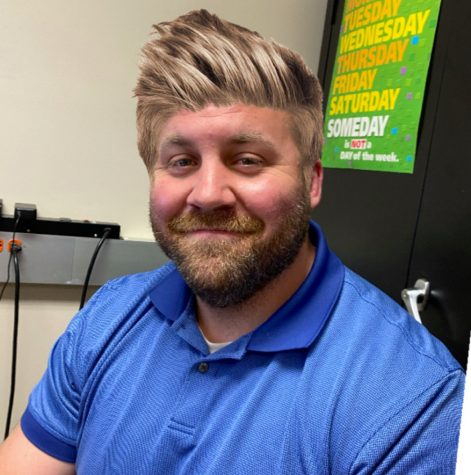 #2: Woah! A very swaggy Mr. Apple! This style is eye grabbing, sleek, and really accents Mr. Apple's face shape. The triangular hair matches his bottom chin making his entire head very symmetrical. While I do think this one fits nicely on top of Mr. Apple's head, I don't think it matches his overall more laid back and chill vibe. For those reasons it is placed at #2 on my list, and receives a 10/10 hotness rating.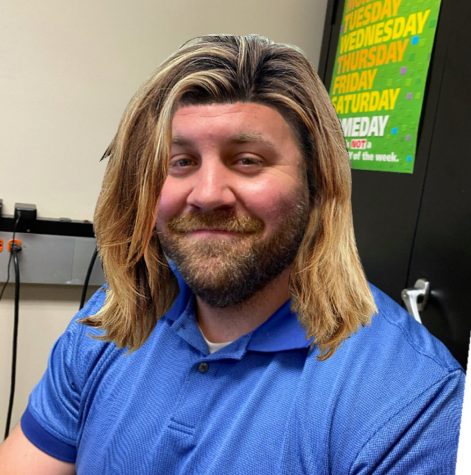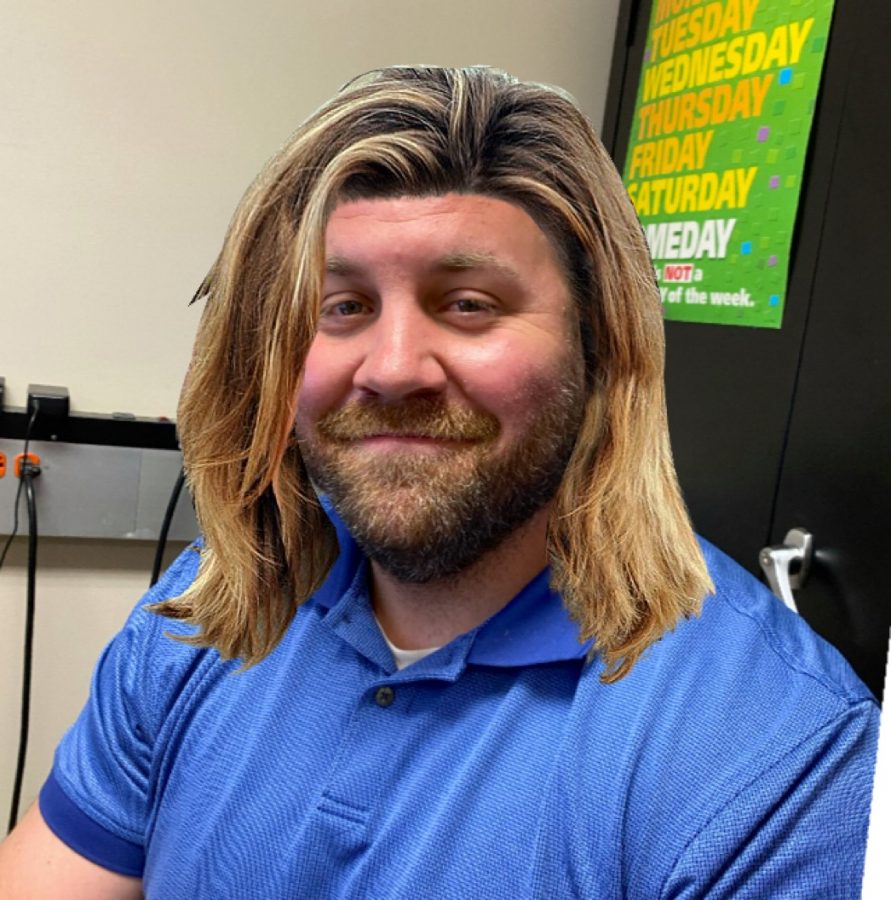 #1: With this shaggy look, I think we've found Mr. Apple in his element. This version of Mr. Apple belongs on the beach, surfboard in hand. Just look at that smile! Just completely carefree! With confidence like that, how could you not fall in love? This style easily takes the cake at #1. This Mr. Apple has official scored an 11/10 on our hotness rating scale, a feat accomplished by no man before.