Is Title IX Still Effective Today?
Title IX is one of the measures taken to help bring equality to men and women, with this measure specifically enforcing government-sponsored schools to have equal opportunity to sports, academics, and more.
Ella Summerlin, a senior at Carbondale Community High School, stated that Title IX has enabled her to be in all the sports that she's been in since her freshman year. When asked what Title IX is, Summerlin said "Title IX was something that brought sports to a lot of women and to colleges to high schools and increased the amount of participation in sports."
Title IX also helps bring an equal amount of sports and equality of sports to women, though there is still some room to grow. When asked if there needed to be expansion for Title IX, Summerlin stated "… the whole NCAA women's tournament – the basketball tournament – how the men's had a full workout room, like full course meals and the women had a yoga mat and some loose weights."
When asked if Title IX helped make women more equal, Summerlin stated "…women's sports can always improve. I hate to say it but it's never going to be as equal as men's sports…  I think it definitely helps… Women's sports wouldn't be a thing [without Title IX]"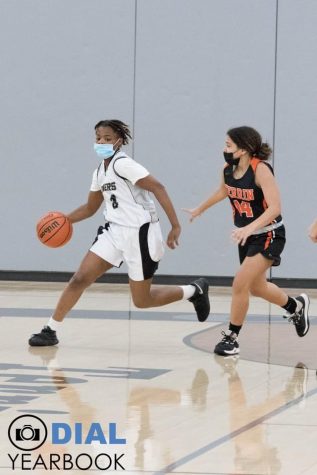 Lily Bishop, a junior at Carbondale Community High School, when asked to define Title IX, said that "Title IX is what gives me the same rights as men and says that I cannot be discriminated against because of my sex or gender." Further pushing on it, she mentioned that Title IX is "equality and is a god forsaken right or should be. It should have been from the beginning."
A point Bishop mentioned was that for sports for men are the Giants or the Trojans while for women they're the Lady Giants or the Lady Trojans. Sports that are frequently played across both genders are also assumed by default to be men.