Still thinking about getting the Covid-19 Vaccine?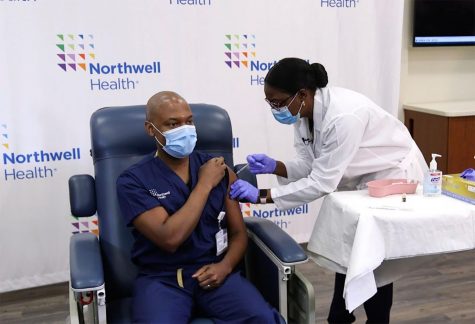 According to the Center for disease control and prevention (CDC) and Food and Drug administration( FDA) recommends U.S pause use of Johnson and Johnson Covid-19 vaccine over blood clot concerns. Many people have been taking the Covid-19 vaccine to prevent them from getting covid. Starting in China at the end of 2019 who was prepared to predict what was coming next? The corona virus has taken a toll and affected mostly everyone. The arrival of the Covid-19 pandemic throughout the region has involved lock downs everywhere. Restrictions achieving different degrees of success reigning in the virus.
Too many in the scientific and medical communities, quickly became apparent that a post Covid-19 world would certainly involve some sort of immunization program. There are approximately three authorized vaccines that are in use. The BioNTech, Pfizer vaccine which is a covid-19 vaccine authorized by the FDA and recommended by the CDC for use in the US for a limited population. This shot confirms high efficacy and no serious safety concerns through up to six months following second dose in updated top line analysis of landmark covid-19 vaccine study. The second dose can be given up to six weeks after the first dose. A person 16 years of age and older should receive 2 doses at least 21 days apart. Second dose should be administrated as close to the recommended time as possible. Many nurses and doctors recommend you take this vaccine which is 95% effective in preventing Covid-19 virus with symptoms.
Moderna, NIAID Vaccine this vaccine was generally tolerated, with no serious safety concerns identified. Severe events after the first dose included injections site pain and after the second dose fatigue, muscle pain, joint pain, headache, other pain and redness at the injection site. Based on evidence from clinical trials, the Moderna vaccine was 94.1% effective at preventing laboratory confirmed Covid-19 illness in people who received two dose who had no evidence of being previously infected.
The Johnson and Johnson one dose Covid-19 vaccine which is being talked about more than any other vaccine due to its causes. "This vaccine was 66.3% effective in clinical trial (efficacy) at preventing laboratory confirmed covid-19 illness in people who had no evidence of prior infection 2 weeks after receiving the vaccine. People had the most protection 2 weeks after getting vaccinated". According to the CDC. Gov. It is common for young people to have mild symptoms anywhere between 24 and 48 hours after receiving the vaccine. They symptoms might feel like flu symptoms and might even affect your ability to do daily activities. "The CDC is monitoring vaccine safety constantly". Schaffner said.
There have been six reported cases among more than 6.8 million doses of the Johnson and Johnson vaccine administrated in the United States. The federal official CDC and FDA are taking the blood clots and J&J covid-19 vaccine reports serious. The six cases have been between the ages 18 and 48. According to the CDC "we will convene a meeting of the ACIP on Wednesday to further review these cases and assess their potential significance". The FDA will review that analysis as it also investigates these cases. Until that process is complete, we are recommending a pause in the use of this vaccine out of an abundance of caution".
Johnson and Johnson issued a statement on Tuesday noting that the company has decided to proactively delay the roll out of its vaccine. Many healthcare workers have been working closely to physically understand the Johnson and Johnson vaccine to help others understand the caution they need to take if they have taken the vaccine and three weeks later are not feeling better and are noticing signs of shortness of breath, severe headache, abdominal pain, leg pain,etc.