Senior Celebration Schedule
With the 2021 school year winding down, seniors are amping up for graduation and the celebrations surrounding the end of their time in high school. Unlike last year's class that had their entire 4th quarter cut short, the 2021 seniors are in for a traditional event filled final month leading up to graduation with some of the same old events and a few new additions to accommodate the changes brought on by the COVID-19 pandemic. All the events will be socially distanced, and masks will be required to wear. So. let's have a look at the upcoming events that the seniors can look forward to as the school year comes to a close.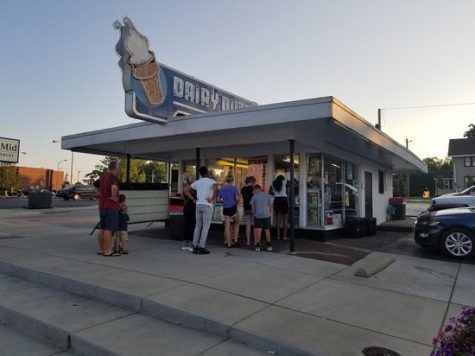 Firstly, is the ice cream social at dairy queen. On April 29th between 4-6 pm, seniors can show their school ID at the Carbondale Dairy Queen on the strip and receive a free ice cream treat. Students are allowed to stay and hang out on the strip but are also free to stop by and leave whenever they feel like it. There's no obligation to attend so if you can't make it, no pressure. But if you do plan on going, get a group of friends together and come enjoy a nice day on the strip and some free ice cream.
Shortly after that will be Terrier Fest on May 1st that is taking the place of a traditional Prom. The event will be held on the football field and will be Luau themed. There will be music, food, picture opportunities, and lots of inflatables including the fan favorite gladiator arena. Senior, Luca Comparato is most hyped for terrier Fest because, "why wouldn't I be? It's an event for everyone, and I love the bouncy houses and stuff like that. Very excited to exercise my bouncy house privileges one last time before I turn 18." To attend Terrier Fest, you will have to buy a ticket for $5 which covers the price of admission and food which will be catered by Sal's Bistro. Make sure you have all of your school fees and expenses paid to purchase a ticket next week between April 20th and April 23rd.
Next up is Senior Stock on May 5th at the Carbondale Splash Park. Senior Stock used to be Senior Skip Day until administration made it a senior event that gives seniors the day off. Unfortunately, this year's senior stock is from 10am to 2pm on a remote Wednesday. While everything else about senior stock will be the same – a cookout, competitions, games, senior silly awards – most of the fun does come from knowing that the rest of CCHS is currently busy at school. But included in coming to Senior Stock
Due to safety concerns about traveling to a different state during these times, instead of a senior trip out to Six Flags or Holiday World, the senior class will be having a senior movie night at Frank Bleyer field on May 12th at 8 pm. An inflatable movie screen will be blown up on the field and a projector will broadcast the chosen film on the giant screen. The film chosen by the senior class through a vote was Ferris Bueller's Day Off. Senior Jackson Grant is most excited for this event: "I love Ferris Bueller and I think it's a great opportunity to hang out with everyone on the football field." Student's will be able to bring blankets and pillows and cozy up to watch a movie with the class. And before the film, the senior class video will be played instead of at graduation so seniors can see a recap of their memories made at CCHS. Unfortunately, food and drinks won't be allowed on the turf field.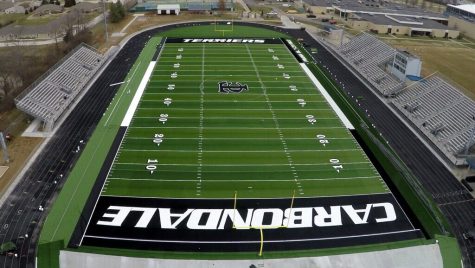 And finally, on May 15th seniors will be graduating. Graduation will be held on Frank Bleyer Field with a stage and chairs centered on the field. As of right now, each graduating student will receive four tickets for family and friends to attend the ceremony. After such a hectic and surprising year, it'll be nice to end with a real graduation and some sense of normalcy with a proper celebration of this year's seniors and all they've accomplished.