Streaming Services: Which Ones Are Worth It
Cable TV is dying. Streaming is now the way of entertainment. But now that it's the hot medium at the moment, it means everyone is trying to hop on the train with their own streaming platforms. So, if you are interested in switching to streaming, I'm going to run down the five biggest streaming platforms and give you my thoughts and opinions on the strengths and weaknesses of all of them. These five are the big contenders and having at least one of these will be suitable. I have not used or had interest in services like CBS All Access, Peacock, and Paramount+ so they will not be included in the list. Now, let's get started!
Netflix is what I would call the king of streaming services (despite heavy competition). Netflix is definitely the most well-known and for good reason. It was the first to revolutionize streaming with its streaming platform beginning in 2007.Just that head start gives Netflix an amazing advantage. Netflix is definitely the cleanest streaming service available. It has the friendliest user interface and has a great algorithm for recommending you content based off of what you like to watch. Netflix has an amazing catalogue of top-notch movies and original series such as The Queen's Gambit and Stranger Things. Where Netflix has been losing some steam is in its licensed content. With other networks like NBC starting up Peacock and Warner Bros merging their catalogue with HBO to make HBO Max, shows like The Office, Friends, and Parks and Recreation are now unavailable on the site. All that being said, Netflix is still a great service, and the go-to for streaming. Netflix currently has 3 monthly plans: Basic – $8.99, Standard – $13.99, and Premium – $17.99.
Hulu has long been in 2nd place when compared to its long running competitor Netflix. And while I believe that Netflix is a better streaming platform, it could all depend on what you are looking for out of a service. Hulu isn't known for its originals, but it does have a plethora of shows through their deals with cable networks. Hulu also has day-after-airing streaming meaning shows that are currently on air will be watchable immediately instead of waiting for the entire season to finish up. I would also say that Hulu does have a great selection for movies that is on par with Netflix. The one big downside to Hulu is its design. Hulu's interface is confusing and overly complex with giant lists instead of a grid format. Hulu also offers a live TV bundle so if you aren't wanting to get rid of the live factor of cable, Hulu TV is for you. Hulu has all the channels you would want and also allows you to record content that wouldn't normally be on the Hulu platform to watch anytime. The Hulu and Live TV bundle is $64.99/month with ads and $70.99/month without while a regular Hulu subscription is only $5.99/month with ads and $11.99/month without.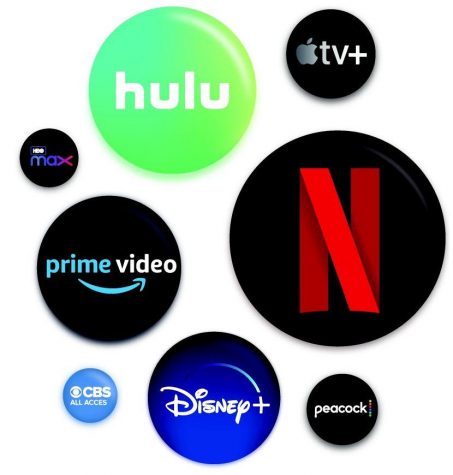 Prime Video is perfectly adequate. It has a generic look, but some great original content in both TV and film like The Boys, The Marvelous Ms. Maisel, and Manchester by the Sea. In licensed content it looks fairly good, but from what I've found it's about 25% content that's worth your time and the rest is just filler. I rarely find myself on Prime Video searching for something if I don't already know what I'm going to watch. The service is fine for that if you already have Amazon Prime and get access to Prime Video at no extra cost, but I don't think it stands up next to a service like Hulu or Netflix on its own for $8.99 a month.
Having only been around for about a year, Disney+ has managed to cement itself as a contender for the next king of streaming. Obviously, Disney+ has the entire back catalogue of Disney, but the big reason for their success is the originals. They have brilliantly released their Star Wars and Marvel content weekly and spread apart to keep viewers hooked and keep their properties in the cultural sphere. If you want to be in on the latest shows you pretty much have to be following The Mandalorian or WandaVision. Disney+ has a great look with their content spread out over 5 categories: Disney, Pixar, National Geographic, Marvel, and Star Wars. Unfortunately, once you've had fun digging back through Disney's catalogue there isn't much to offer besides from the weekly original show that will be released. But for $6.99 a month or $69.99 a year I think that's worth it. Sidenote: Disney does offer a package deal including Disney+, Hulu, and ESPN+ for $13.99 with ads and $19.99 without ads.
HBO Max: One of the most recent competitors in the streaming game is HBO Max which has brought together all of the standard HBO programming along with the Warner Bros catalogue that includes streaming rights for DC, Studio Ghibli, and the Criterion Collection. HBO's content was already top notch and worth the price with Game of Thrones, Euphoria, and Barry, and is even better now being expanded with a ton of movies and shows from Warner Bros like Friends and The Lord of the Rings franchise. HBO Max does have a slightly different approach going for it. Not only is it a normal streaming service, but since 2020 it has been releasing all of the slatted Warner Bro's releases on the platform for free. That means movies that debut in theaters are on the platform the same day. Recently this was offered for the new Tom & Jerry movie but in the future Godzilla vs. Kong, Dune, and Space Jam: A New Legacy will all be available opening weekend. The previous service model with just original HBO content was $15 a month, the same price that HBO Max is now. So, if you were ever debating getting HBO it is definitely worth it now.