Dual Enrollment/Dual Credit
What is dual enrollment/dual credit? "Dual credit is early college for high school students that allows students to earn both high school and college credit for the same course," Rachel Sveda-Webb states, "Under the standard dual credit model, high school students take these courses during their regular school day, and they are taught by high school teachers who are competent to render college-level courses." Rachel is the Director of Dual Credit and Partnerships, who helps guide students into their dual credit classes. I myself have taken Dual Credit classes during the summer, fall, and spring. I've taken dual credit classes outside of the high school hours as well and trying to balance them can be difficult at first, but it gets easier with time. The benefits from taking these in high school are that you can save time and money.
Some other benefits of dual credit according to Rachel, "For instance, dual credit/dual enrollment courses can be used to help students understand college expectations in their ability to succeed in college and about decisions regarding college, and students can do some career exploration by taking a class or two in an area they are interested in to determine if it's a college major they want to pursue after high school."
In order to take these classes according to Rachel, you'll need to be a junior or senior, take the Accuplacer test, complete a registration form with the Dual Credit Office, and have the approval of the school. "While we require all students to take the Accuplacer test, only a few courses needed certain Accuplacer scores for the student to be eligible to take the course," she continues, "Those courses include ENG 101/102, the Nurse Assistant Training course, most math courses, and a few high-level science classes." She also mentioned how highly qualifying sophomores are allowed to take part in the Dual Enrollment program if they get the approval of their high school, submit a 1-page essay explaining why they think they are ready for college level courses and have two letters of recommendation.
If students are interested in signing up for these classes, you'll need to add dual credit courses to their schedules when filling out the classes they want to take in the spring for the next academic year. Rachel, and other advisors who help with Dual Credit, come to the high school to help students choose their best options and confirming your Accuplacer scores are in file, they also provide you your bill at once.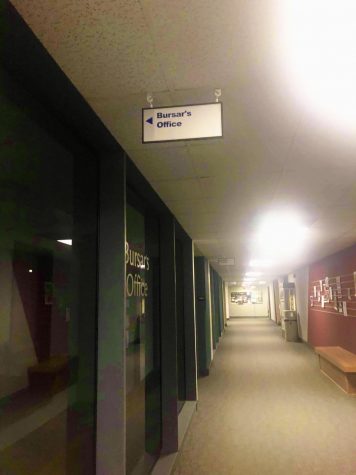 When first signing up it is recommended to stop by their table (usually outside the cafeteria) so they can help students out. If you choose later to make schedule changes, you'd need to contact your school counselor or send an email to [email protected] However, as a high school student you can't personally add or drop courses on your own, so it is required for you to contact someone who is able to do that for you.
On the other hand, it could be possible that not all your credits would be transferred to your preferred college. According to Rachel, "if you go to the course description's page, you tell which courses are IAI [Illinois Articulation Initiative] because they are denoted with a special IAI number. A lot of our other courses transfer easily within Illinois as well as out of state. I like to use transferology.com to see how JALC courses will transfer to other schools. Also, many universities have transfer equivalency guides that show how JALC courses transfer to their schools," she continues, "It can sometimes be helpful for students to transfer a complete associate's degree rather than transferring just a random set of classes to a four-year school because if they are transferred in as the complete package, many universities will accept the package as meeting the schools core curriculum, but they may be more selective about individual courses if students do not transfer complete degree." In order to transfer your credits, you'll need to go to "MyJALC" student portal, click on "request a transcript" under helpful links, and the transcript can be sent directly to your preferred school.
Speaking of transferring credits in packages, it is very rare to earn an associate's degree, but it is possible. According to Rachel its more of an individualized conversation because it all depends on the dual credit classes that are offered at the high school, the associate's degree you're trying to pursue, the availability of the student, while also trying to keep track of their extracurriculars, work, or any other activities. If you do earn your associate's degree you can start working better part time or fulltime jobs. It also benefits you a lot more if you're trying to earn a degree above a Bachelor's degree.
Lastly here are some words of advice from Rachel, "My number one piece of advice is for students interested in dual credit of dual enrollment to take ORI 100," She continues, "We have been fine tuning the class and feel that it is very helpful for students taking their first college classes. Another piece of advice is to start slow take just a class or two the first semester to ease into college level courses without overwhelming yourself. The last piece of advice is to ask questions!" She says with a smile, "I am always willing to have in-depth conversations with students regarding their goals, program guides at JALC, transferring, college affordability, career exploration, and learning how to advocate for yourselves. The biggest mistake college students of any age make is not asking enough questions and not advocating for themselves when things get hard."