Here's why 4th Quarter Seniors should come back to in person learning
With vaccines readily available in Jackson County, protocols in place to keep students safe, and only one quarter left in the year most students (especially seniors) should return to CCHS. This option has been available to all students for most of the school year, but few have chosen to use it. The system that most students use involves logging into video meetings with their teachers and classmates daily, completing all work online, and never having to leave their rooms. This remote learning system is efficient and requires much less effort on the students' part when it comes to travel and preparation, but it's not fun or very interesting. Going back to real school would allow students to build real relationships with their teachers and classmates which is easily one of the best parts about high school. If lots of students come back for the 4th quarter, it will be a much more enjoyable experience.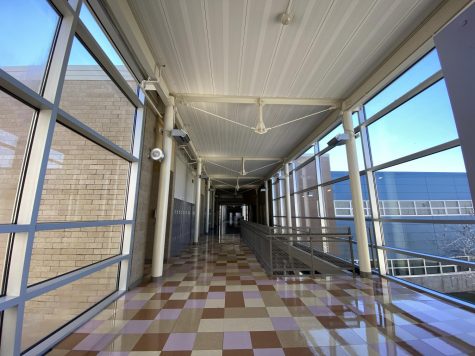 Hold up. Wouldn't going back to CCHS put me at a higher risk to catch Coronavirus? Well yes, but not really. We all know that the more you're exposed to other people the more chances you have of catching the virus, but with low cases in the area and the safety protocols that risk has been almost fully eliminated. As of March 2, the Jackson County Health Department reports that there are only 32 active cases of Coronavirus out of the 52,000+ people that live within the county. All of Carbondale's teachers have been vaccinated and all students must wear masks that cover their mouth and nose for the entirety of their time in the school. It is very safe. Obviously if a student thinks going back to school would put themselves or one of their family members at high risk and they feel uncomfortable they should remain in remote learning, but for a majority of students returning would not put them at risk.
Yes my fellow seniors, it is much easier to wake up at 8:19 pick up your Chromebook, log onto your 1st hour class in bed and keep your camera off for the entire day while scrolling on your phone is that really how we want to finish off our high school experiences? I don't want to look back some day and wish that I hadn't been such a lazy bum and that I had actually gone to class. It's time to get back out into the world and live a little! High school is hopefully not going to be the most important time of our lives, but it is an important chapter that deserves a proper ending.