Senior Sports Cut Short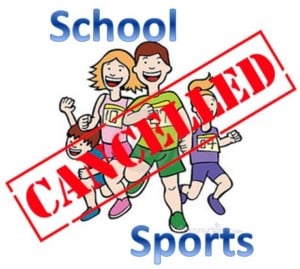 Due to recent global issues schools are shutting down, that includes many sports. For many of our High school seniors sports is a lifestyle. The Covid-19 pandemic has caused state officials to have the schools and extra curricular be suspended for the rest of the month. That includes many of our beloved sports such as baseball, softball, and track.
For our seniors this is the last time some of them may ever step into the track or the field. I know that the baseball and softball team have been practicing there butts off to make sure that they exceed their record from the previous year, they put their blood,sweat, and tears into making sure that they are successful on and off the field.
I talked to a Riley coffer who said "Overwhelmed with emotions. I know and understand why they're doing it but it's still not what I want."
For some of the seniors that means that their sport is temporary suspended. I my opinion I feel that this is a good thing to do but also a bad. Students are upset that they won't be able to make the most of their sport. They won't have a complete schedule, which isn't a good thing. But it also helps the students by stopping the spread of the virus, if one person has it and doesn't know could spread it to someone else at a sport event.
"Ok, so this is a very hard time for us on the baseball team or just high school athletics because all over the country seniors aren't getting to play their last year of whatever sport. But what sucks the most is that i know our baseball team has worked their butts off to get to where we are. We were ready for that first game. And a couple days before coach approached us and was like hey guys I got some bad news. Then he broke it to us that our first month of games were cancelled. Our whole team was shook by this, and the season hadn't even started yet." Said Braden Shirley.
This is a very sad time for students that have their senior year sports cut short due to this virus. The students also realize that there's a big risk for them to get it if they push on with the sports. I wish all the students playing sports the best.