Senioritis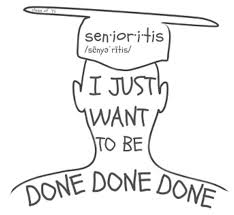 Kirsten Matthews
March 6, 2020
As the seniors wrap up their final year of high school and approach their graduation date, their motivation to continue forward is deteriorating. Their attendance is lacking, homework is missing, and drive is non-existent.  An extreme case of senioritis has kicked in amongst the senior class at CCHS and only worsens as they near the end. 
Senioritis is a supposed affliction of student in their final year of high school or college, characterized by a decline in motivation or performance. Senioritis tends to start effecting seniors their second semester of high school, however for some it hits the minute their senior year begins. Jay Campbell, a senior here at CCHS said, "Senioritis started hitting me the middle of junior year because I knew I was nearing the end. I began putting in just enough work to pass. Ever since then, my motivation has decreased."  This is true for many students. They begin only putting in enough effort to maintain a passing grade, but not enough to maintain good grades.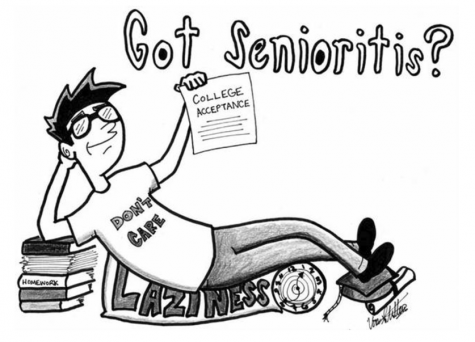 Most students are simply just ready to start the next chapter in their life. I asked Tatiana Vellejo-Steel, who has 19 absences why her motivation has decreased, and she replied, "I'm ready to move on." Students are ready to begin college, move into their dorms and experience new things. However, before on chapter begins, one must end. Therefore, even with the little motivation they have left they have to continue moving forward so they can reach their end goal.  
If you're a senior suffering from senioritis don't feel discouraged. The end will come soon enough. Enjoy your final days of high school, because once it's over and you wave goodbye to the place you've known (and maybe loved), you most likely will never return. So, push forward and through your demotivation. Remember to stay focused on the end goal, remember all the hard work, and don't forget that colleges can always change their minds. May 16 is only two months away, so hold on, be strong and enjoy the ride.