Bringing Lacrosse to CCHS
 CCHS has many outstanding teams in a variety of sports. These include football, baseball, volleyball, tennis, swimming, and so many more. However, just like every other school in our conference we're lacking a special sport that has been here in the USA longer than every other sport we play. 
Lacrosse (aka Lax) originated in what is now modern-day Canada in the 17th century. Lacrosse is commonly played mostly near the great lakes, Mid-Atlantic seaboard, and the South. Its origins are in games played by native tribes such as Mohawk, Ojibwe, Oee, and Choctaw. Games included anywhere from 100 – 1,000 men from opposing villages and some could last several days.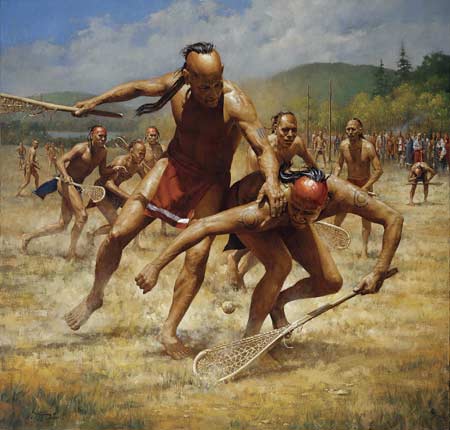 We would need at least 15 players: 10 active fielders and 5 back-ups. Lax is a sport of two teams of ten players each: 3 attackers, 3 midfielders, 3 defenders, and a goalie. The equipment for lacrosse lives for a while as the equipment hasn't changed since the early 20th century. The equipment contains at least a helmet, chest piece, cleats, and a stick.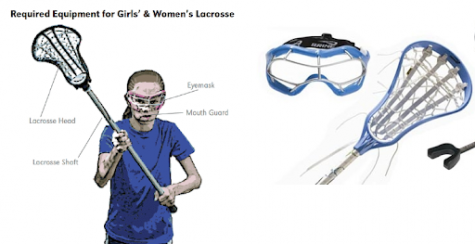 There are some major differences between men's and women's Lax. There are rule differences, but also equipment differences. Many of the rule differences are based on aggression rules as Men's Lax is a contact sport, while Women's Lax is a non-contact sport. Similarly, the equipment differences are just as prevalent as the rules are. While men's gear consists of a helmet, a stick of three options, and a chest pad, women's gear consists of a pair of goggles and a stick of two options.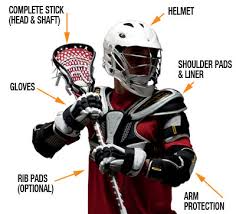 Since, Lax offers men's and women's teams, if CCHS were to adopt it, we would have equal opportunity for men and women. Title IX, "No person in the United States shall, on the basis of sex, be excluded from participation in, be denied the benefits of, or be subjected to discrimination under any education program or activity receiving Federal financial assistance." 
Lax is supported by the IHSA (Illinois High School Association), meaning CCHS could take part in adding Lacrosse as an official club/sport. Lax's seasons start during February and end around April/May, which would provide another option for Winter and Spring athletes.  
CCHS could be the first high school in our conference to have Lax as an option, which would make us even more unique compared to everyone else. So, if we make Lacrosse an official CCHS sport, then we can have another outstanding team in our repertoire.  
This is the video for the Lacrosse Top 20 women's highlights: https://www.youtube.com/watch?v=wSuJrYamkDY. 
This is the video for Duke v Notre Dame Lacrosse highlights. https://www.youtube.com/watch?v=vXwDo0ZV8cY.