CCHS' Scrapbooking Club
With scissors, glue, and paper on hand, the Scrapbooking Club this previous Thursday gathered in room G101 to enjoy working on all sorts of arts and crafts.
While the title of "Scrapbooking Club" may lead some to believe that this club is solely based on scrapbooking, you can find that this club is not limited to just scrapbooking, this club consists of a group of very talented and creative students that love to create many different types of art based projects for the community.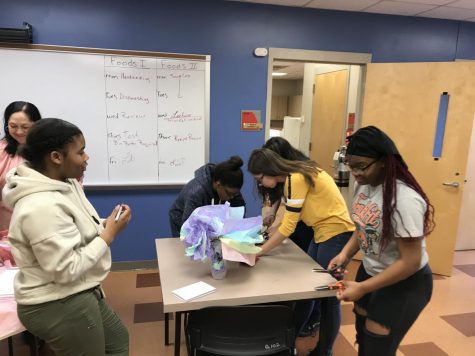 Sponsored by Mrs. Drue, the Scrapbooking Club has been involved in many activities and projects centered around helping those in the community and uplifting others. From making beautiful Christmas cards attached with candy canes for the elderly in nursing homes, to sending hundreds of heartwarming Valentine's day cards for a veteran who really wanted cards, this club has contributed to the community in such a creative and positive manner. Always willing to help those around her, Mrs. Drue explains, "I think it is important to do things for the community, because we don't realize how big a small gesture can be for some people."
So why do people love to scrapbook so much? Mrs. Drue explains that, "It is a great way to keep happy memories and pictures that we can look back on." Valuing these memories is very important, especially in a club where memories are being made each day. With many of our memories being saved on our phones nowadays, it is great to see real images in scrapbooks that we can truly cherish.
Radiating a warm and jo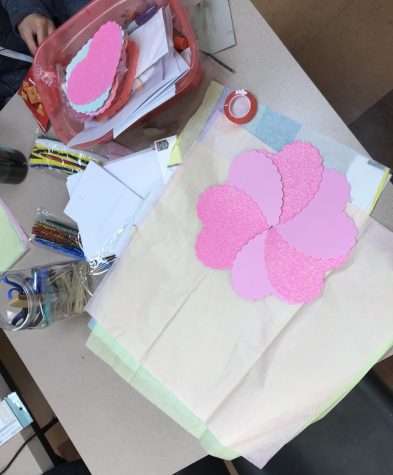 yous atmosphere, this club is a great place to meet new people, relax, create, and snack! Each meeting is filled with many very outgoing members, the Scrapbooking club brings together a very positive and fun group of people.
So if you are ever interested in joining a club filled with snacks, fun, art, and great people, the Scrapbooking club is where you should be!
If you would like to contact Mrs. Drue about this club, you can email her at [email protected]