Compatibility Surveys For a Cause
Winter Spirit week has once again come and gone leaving students and staff here at CCHS with some school spirit and excited for the pink out basketball game on Friday night. Each year the student council picks themes for each school day and also sells compatibility surveys to students to raise money for charity. The results come in the form of a sheet of paper where you see who you matched with. 
Some students find them silly and don't even fill out the questionnaire given out in classes a month before the surveys are distributed. Other students do this for fun to see who they matched with hoping to get one of their friends as one of the top people on their list. But what it seems like is that lots of students don't know that the student council is doing this for charity. The charity is Coach Kill Cancer and this charity is raising money for families with loved ones who are going through cancer. This foundation started when local coach Jerry Kill had cancer so he and his wife started a foundation to help families with the finances of the hospital bills. Student council member Natalie Martin said " These surveys are fun and the money is going to a good cause that can help a lot of people."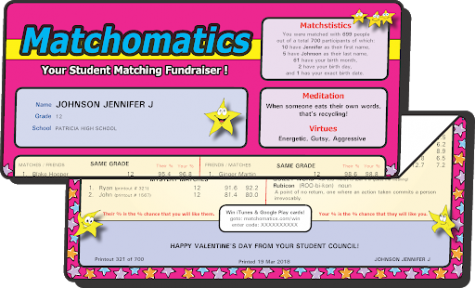 The surveys were sold all week long for two dollars by the cafeteria during both lunch A&B lunch. There was almost always a line of eager students ready to get the results of the survey. One of those students was Sky Bartnick who said " This is one of my favorite times of the year. I love seeing who I got and to see if my best friends are on it." When asked if she knew about the proceeds going to charity her response " I knew it went to a charity but it's cool that it is a local charity." She went on to say that this makes buying one even more fun to her to know that she is contributing to a local charity.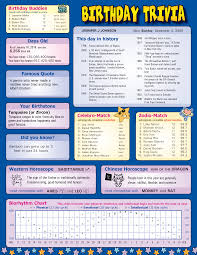 The survey has more than just names of students that you matched with but it also tells you who in the school you have the same birthday with and what important events happened on that day. It also tells you how many days you have been alive for and facts about your zodiac sign. Overall this was a fun thing for students to do and goes to a good cause as well which is always a good thing.