Lifesavers Spread Love Around CCHS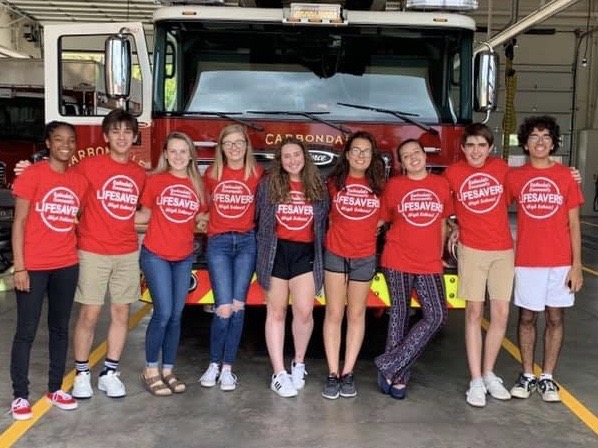 Emily McClurg
February 13, 2020
As Valentine's Day quickly approaches, the students of CCHS are preparing in many different ways. Members of Lifesavers are taking on a CCHS tradition, hug day.  Lifesavers is a suicide and drug prevention group at the school that also reaches out to people school-wide to raises awareness for mental health. 
Lifesavers gets involved with many different activities throughout the school year. The club leads different events such as Red Ribbons Week, Fire Safety Week, as well as hug day. New to Lifesavers this year are smaller clubs. Group leaders within Lifesavers have been granted the opportunity to join smaller clubs that either join with the underclassmen or start movements throughout the school. These include the Friends of Rachel Club as well as the group that lead the "It Starts with Hello Week" which was also known as the week of kindness that took place at the high school.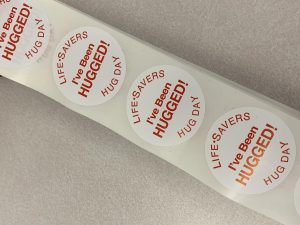 Once February comes around, the Lifesavers join with their new members for hug day. The purpose of hug day is to spread kindness throughout the school and to comfort and be there for those who may have a difficult time during Valentine's Day. Lifesavers hugs people in their classes as well as school wide to make everyone feel included and welcome into the school's community. As years go on, Lifesavers continue to live on their legacy to spread kindness and inclusion throughout CCHS.
While talking with current members of Lifesavers, they are all excited for Valentine's Day to make people feel included and spread love throughout the school. When asked about the upcoming event, group leader of two years, Emma Partlow stated, "We go around and give hugs to anyone who may want hugs and we also give high fives and say hello. We want to make everyone in the school feel loved on Valentine's Day". When given a hug, high five, or even a hello, students will receive a sticker.
Although past members are excited for the event, new Lifesavers are excited to be a part of this movement. When asked how it feels to be a part of this day, new member Rachel Burke stated, "Being new in Lifesavers, I'm really looking forward to hug day. On Valentine's Day everyone is really happy because everyone is spreading love to one another". 
As Valentine's Day approaches, students school-wide are looking forward to spend a day making students feel welcomed and included on a day to bring people together. Whether it be for hugs, high fives, or even a hello, Lifesavers will make their way through the school to guarantee that every student feels loved on a day that can be hard for some people.