Top 5 Artists To Diversify Your Music Taste
Isaiah Gallivan
December 20, 2019
Many people use apps like Spotify or Apple Music to listen to music, and with the year coming to an end both of these apps gave listeners a breakdown of how they listen. Many of my friends that showed me their Spotify Wrapped, Spotify's yearly presentation to its listeners on what they listened to the most, showed mostly one genre with fairly similar artists in their top five. I decided to list five artists that I think anyone who wants to reach out into other genre's they may not be familiar with or even know about should try listening to:
5. $uicideboy$
Horrorcore is one of the lesser known and less popular music genres. It's not for everyone seeing as it's a rap/hip-hop sub-genre filled with aggressive, often violent lyrics and themes of horror elements and drugs. One of the few remotely "mainstream" names to come out of this genre is $uicideboy$, which now consists of two artists Ruby da Cherry and $lick $loth. Having two albums, over 30 EP's, and several mixtapes, the group has quite the number of songs and plenty of options to start with.
4. Jindie
Jindie is a fairly underground artist with only around 11k monthly listeners on Spotify. The Laos-originated band exemplifies the indie genre. Being a newer and lesser-known artist, the band doesn't have too many songs out, but nonetheless their music gives off calm, summery vibes. Perfect for end of summer heading into school and cuffing season.
3. Summrs
Not all Soundcloud-based rappers are awful with no production value, there are just no good ones in southern Illinois. Summrs is one of the few mildly renown artists in an undefined sub-genre of rap that exists almost solely on Soundcloud. Some call it jugg music, but it has yet to be recognized as such by Spotify or Soundcloud. The nameless genre has a good number of unique, fresh artists that mostly use "electro" and computer-made beats and sounds that give their music a chill, fun vibe. Summrs' music is a healthy blend of surface level songs that are simply about partying and deeper songs that reflect past or current relationships and problems related to them. His songs are applicable to so many vibes like a long drive, parties, or "getting in the feels".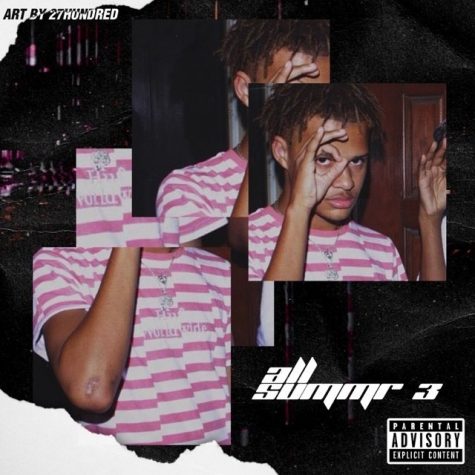 2. Melanie Martinez
Melanie Martinez's style is so unique and uniform. She fits the art pop genre very well. Her music has a consistent creepy yet childlike tone to it being full of language that merges a stereotypical girl's childhood with much more adult themes like abusive relationships, environmental and social pressures, and skewed moral compasses. She also applies her style to make social commentary or try to be a voice for those that don't have one like victims of domestic abuse, rape, or eating disorders. Melanie's doom and gloom vibes mixed with the modern pop scene is the perfect fresh addition to anyone's library.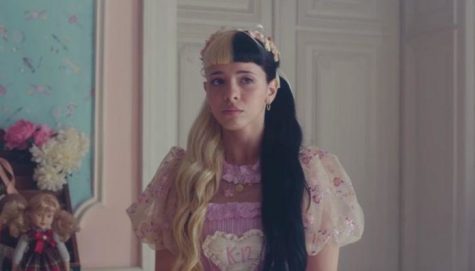 1. Ariana Grande
Feeling successful, rich, dangerous, greedy, needy, or reflective? If you answered yes to any of these, Ariana has a song for you. Named Billboard's 2018 Woman of the Year, the singer/songwriter has five studio albums and two Christmas EP's that are all widely known and received, and for good reason. Ariana's music is practically all pop as she all but runs the top charts on Spotify and Apple Music, yet the different vibes she covers are all so diverse that she borderline runs a monopoly on the industry. With fun bops like "Make Up," "7 Rings," "Problem," and "Greedy" and deeper tracks such as "In My Head," "Breathin," "Love Me Harder," and "Thinking Bout You," there's always a good opportunity to play something by her. With the holidays coming up, maybe it's time to stream her most recent Christmas EP "Christmas & Chill."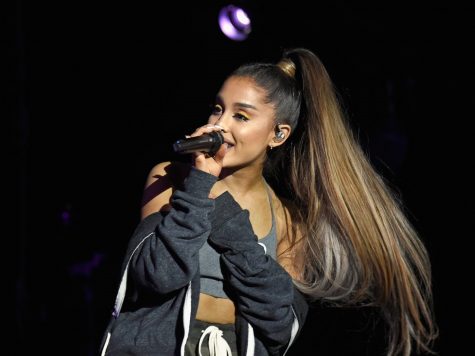 These five artists are simply a fraction of a fraction of over a million artists you can discover and expand your music taste with. Using streaming apps like Spotify is a great way to venture out as well. Plus with three times better sound quality and hulu included, the time to join Spotify Premium has never been better, sign up today!