Top 5 Christmas Movies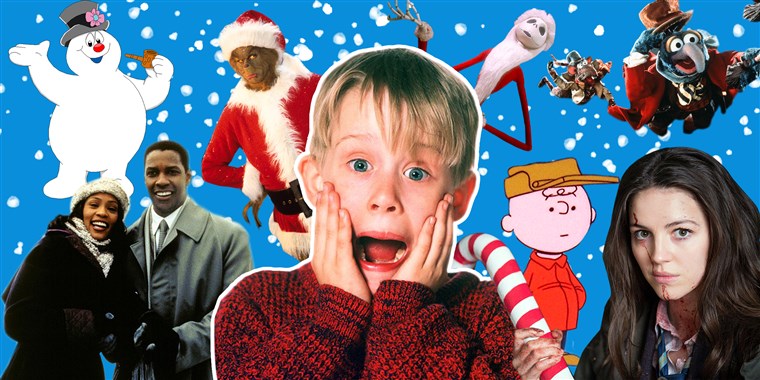 As December rolls around, so does the Christmas spirit! As some people start decorating in November for Christmas, the less crazy people are starting now. There is no better  way than a cold night with hot coco, big blankets, the Christmas tree lit, and a Christmas movie to get in the spirit. If you're running out Christmas movie ideas, you've found the right place to be! 
Top 5 BEST Christmas movies of all time
Elf- If you are looking for a giggle and a funny light hearted Christmas movie, this one is perfect for you. It would be impossible to watch this movie and not laugh, plus Will Ferrel makes every movie 10x better! A must watch.

Polar express- This movie makes my 8 year old heart cry. Nothing like a night with hot coco and watching Polar express with your family. It is all about a young boy's journey to the North Pole, so grab a blanket and hop along for the ride up North!

The Grinch- Wow, under the Elf this is my personal favorite. The Grinch captures my mood perfectly all the time which might be my reason for loving it so much. Not only is it fun for kids to watch but adults would enjoy this movie also. The super festive town of Whoville makes you feel so welcome and everyone is always in the spirit exceptttt the Grinch.

Home alone- Have you ever been left somewhere and been completely confused? If the answer is yes then this movie is perfect for you. It starts off with poor Kevin being left in the attic while the rest of the family travels to Paris. While that sounds terrible, this movie is actually pretty funny and super enjoyable. Overall a great family movie. 

Christmas Vacation- Last but not least, Christmas Vacation! This movie is hilarious and I could totally see it happening to me in real life. This is a movie that you can watch over and over again and it never get old! Although watching the chaos this family is going through is a little stressful, it is still the perfect funny classic Christmas movie.