Picking Your College Major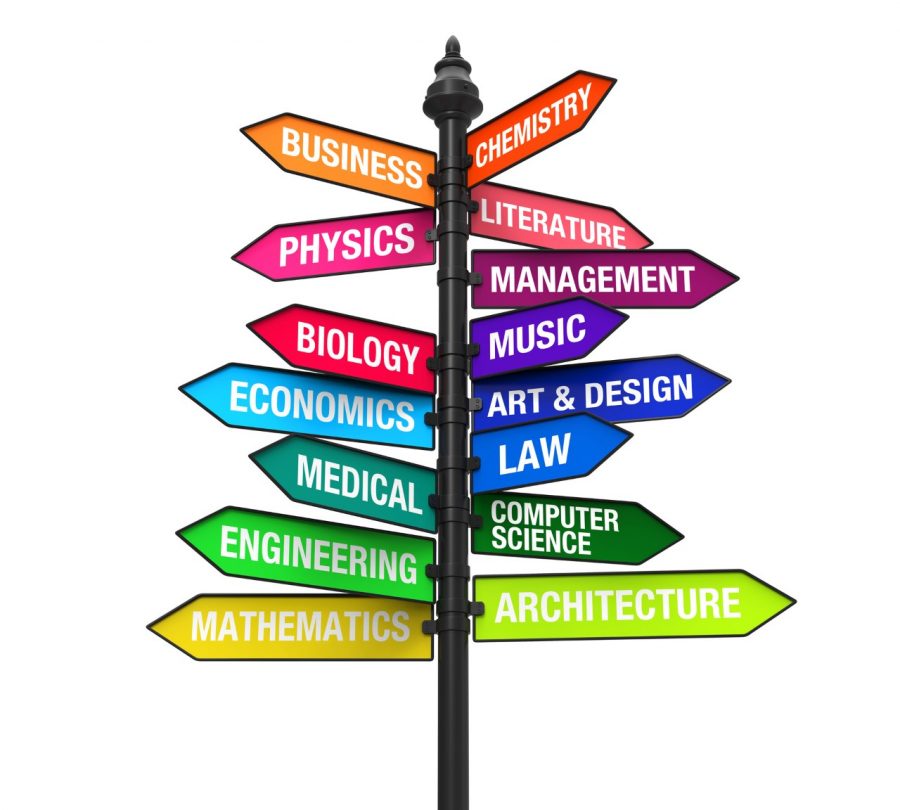 Atlantis Taylor
November 20, 2019
Picking your college major is a big decision and some have known since they were little, what they wanted to be in life and I've personally known what career I wanted to go into since 8th grade. But many still don't even know and with college being right around the corner here's some tips on finding the right major for you: 
What Interest You? 

Figure out what you like to do. Make a list of things you love/love to do outside of school or in school. Think of your own greatest strengths and weaknesses. For example, 

if

 you don't like speaking in front of a crowd then avoid being an anchor or spokesperson. But if you want to improve then make public speaking your minor.

 

Talk to Counselors.

Counselors have assisted many students that couldn't figure out their major either. They have the most knowledge on program offerings and college majors than others. Ask about college fairs or college visits coming up. 

 

What Are Your Career Goals?

Consider how easy or hard it might be to find employment. Also, investigate what degree you'll need for the field 

you

're

 interested in. Some degrees are an Associate, which takes 2 years to earn, a Bachelor's requiring 4 or 5 years, a Joint meaning a student can earn a Bachelor's and a professional degree, and lastly, a Graduate degree which are advanced degrees that can be earned after a Bachelor's degree (Ex. PhD or MS)

.

Always Have A Backup!

After you have decided on your college major, try to think of one or two more as a backup. This way you'll have options if you want to switch your major.

 
If you still can't decide on a major, it's okay. Colleges let you enter as undecided or undeclared and most universities will let you stay undecided until the end of your sophomore year so you have an opportunity to take classes you might enjoy or have never heard of. Your college major should be something you're happy doing and okay with doing for the rest of your life.