Top 5 Halloween/Spooky Movies
Joe Kamps
October 28, 2019
With Halloween just around the corner and many people spending more time indoors due to the cold, now is the perfect time to cozy up and watch a Halloween movie. With there being so many different types and styles of movies to watch, which Halloween movie should you watch? I've compiled a list of five of my favorite Halloween to make it easier for you to sit back, relax, and enjoy some scary movies in honor of Spooky Season.
#1 The Nightmare Before Christmas
What movie could be a more classic example of a Halloween movie than The Nightmare Before Christmas? This Tim Burton movie features Jack Skellington, the Pumpkin King of Halloween Town, becoming tired of normal festivities, and finds doors in a forest leading to different holiday worlds, which leads him to Christmas Town. This causes Jack to then study Christmas to try to explain it and then plan to take over Christmas Town with the help of his citizens. This movie conceptually is a very fun premise and is also very exciting to watch, complete with fantastic acting and delivery, gorgeous stop-motion visuals, and a fantastic score.

#2 Corpse Bride
Another classic film that should be watched around Halloween is Corpse Bride, another Tim Burton masterpiece. In this film, Victor, the main character, is forced into an arranged marriage by his parents as well as the parents of his bride, Victoria. At the wedding rehearsal, Victor forgets his vows, causing him to run off in embarrassment and accidentally revives Emily, the titular Corpse Bride, who takes him to the Land of the Dead, believing she is his bride due to him placing the wedding ring on a 'root' which was actually Emily's finger. This movie once again has fantastic visuals and music, and has a fantastic cast. The setting of the film, whether in the gothic town the living inhabit, or the land of the dead, make fantastic visual setpieces for a unique and exciting plot.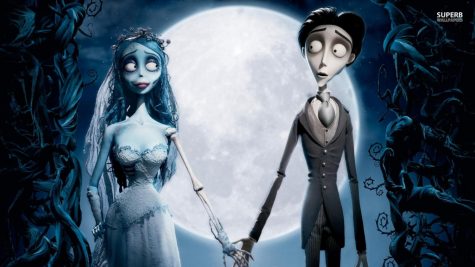 #3 Halloween (1978)
What could be a more classic Halloween movie than, well, Halloween? This 1978 slasher/horror classic features Michael Myers, who killed his sister as a young boy, back for blood in his hometown after escaping court, with his psychiatrist close behind. The suspense in this film can be chilling at times, and although the film has aged, can still be a lot of fun and can even get a laugh out of some if they aren't scared by any of the films iconic visuals, musical cues, or suspense-building tactics.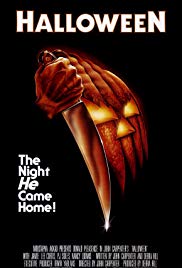 #4 A Nightmare on Elm Street (1984)
Yet another slasher/horror classic, the Wes Craven A Nightmare on Elm Street is also a great watch for those looking for a scare or a good time. In this movie, a nightmarish man with bladed hands, Freddy Krueger, stalks the dreams of teenagers in an Ohio town. Mysterious slashes appear on their bodies and clothes, and some of the teens even turn up dead. This film, along with Halloween before it, established many tropes that horror movies to come would follow. Like the other films, this film also features memorable set pieces and sequences, musical cues, and more that make this film a classic and an essential horror watch.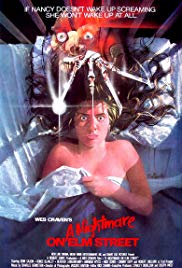 #5 Friday the 13th (1980)
This last film is yet another slasher/horror production, created in direct response to Halloween. Despite coming later, this humble beginning film would go on to spawn a franchise spanning 12 films. The original film is set at Camp Crystal Lake, which is being refurbished by the counselors and owner after an incident that happened over two decades prior. As the counselors continue to refurbish the camp and get into other antics, many strange things occur, including the cars and phones being made inoperable, and the counselors seemingly being murdered one by one. Despite being conceived out of Halloween's success, this movie certainly has an identity of its own. Like the others, many of the most classic and iconic moments in all of the genre occur, complete with the great aesthetics of an old school horror film.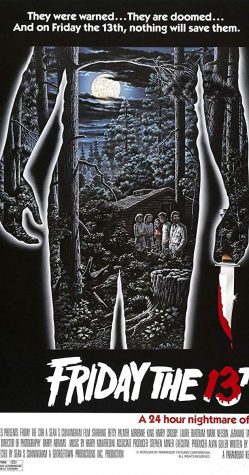 These are just some of the films you could watch for a bit of a scare on Halloween night. No matter which film, if any, you may choose to watch, one thing can be certain: you're going to have a great time laughing along or being scared of these films. Happy Halloween, and enjoy watching these movies!