How to make the BEST homemade brownies!!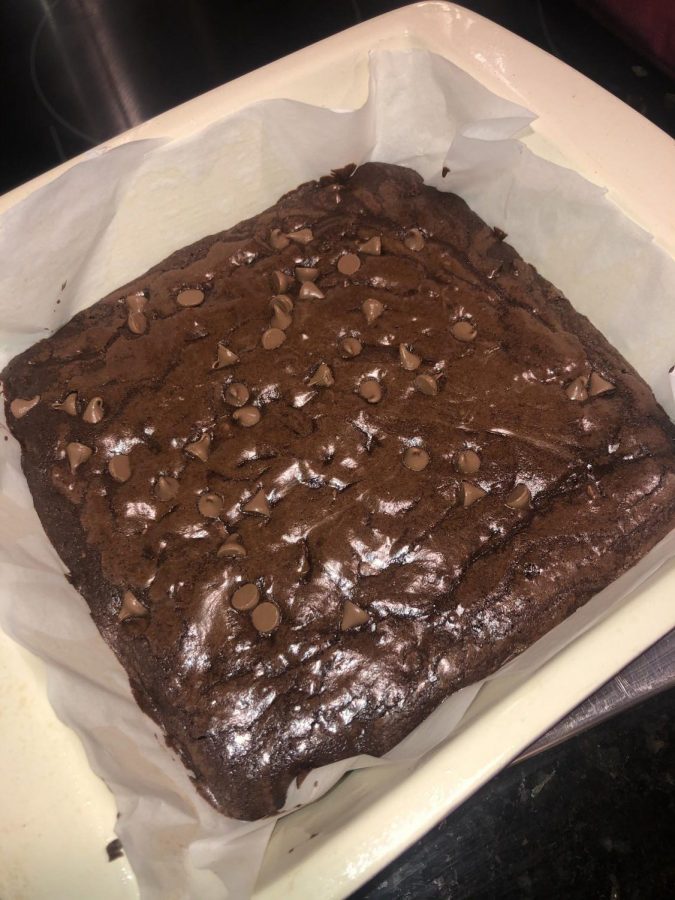 Hannah Lowndes
October 17, 2019
Everybody loves a warm fresh gooey fudgy brownie and with the cold days approaching
you're going to NEED this recipe. These brownies are to die for and are fairly simple
to make! So get rid of that boxed brownie mix, it is time to put your big girl pants
on.
First things first, you need all the ingredients and this list is pretty short.
1/2 cup unsalted butter, melted
1 tbsp olive oil (coconut oil is fine too)
1 1/8 cup of sugar
2 large eggs
2 tsp pure vanilla extract
1/2 cup unsweetened coco powder
1/4 teaspoon salt
optional- chocolate chips
Directions
Before you start any mixing, preheat your oven to 350*F and spray a 9-in X 9-in pan with cooking spray. I also like to line my pan with parchment paper to prevent any possibility of sticking.
In a large bowl whisk melted butter, oil, and sugar together. Then add the eggs and vanilla; beat for about a minute.
Sift in flour, cocoa powder, and salt. Next using a spatula fold the dry ingredients into the wet ingredients. ( do NOT over mix these, it will make them cake texture)
Pour your batter into the greased (and lined) pan. If you're in love with chocolate like I am this is where you would pour as many chocolate chips as your heart desires on top of the brownies, this is optional. If you don't want any more chocolate, I guess you could add nuts on top (EWW).
Bake the brownies on the top rack for 20-22 minutes. The brownies shouldn't be jiggly and a toothpick should come out a little dirty. Do not over bake, the brownies will continue to bake in the hot pan.
Last but not least, the MOST important step of them all, lick the spoon clean 🙂 You know you've been wanting to do it the whole time.
I know it may sound impossible, but let them cool to room temperature before cutting them. If you can't resist, the best way to cut warm brownies is using a plastic knife.
The final product should look a little something like this, enjoy!!