The Life of a Working Student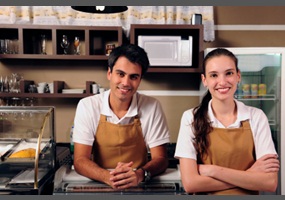 Cameron Peters
October 10, 2019
My name is Cameron Peters and I am a senior at CCHS, and I also work a part-time job. Being a senior and having responsibilities like being the president of a club and being in charge of band equipment is already enough. Put in life outside of school: study groups, extra-curriculars, and a job – and that's a lot for a high school student.  **but you have to learn some day. 
I have a job a Denny's and the way that I manage having a job and all these other things in life like school is not easy. Most days I don't come home until 9:30 at night. So, if you want to take on a job while in high school be prepared to give up somethings in life that you might not be able to make up.
I have a job so that I can pay for gas in my truck and for spending like food. I know of some other seniors that have jobs so that they can help support their family or for themselves and I am thankful that I am not in that position. Just having a job and figuring out my work schedule since I have to plan around all kinds of other activities and things that I have to attend for school is a lot for me to handle.
Working has its benefits and its faults where ever you work at and its something that you just can't avoid but you can prepare yourself.
The pros of having a job: 
Work experience and skills 
Making new relationships 
Getting paid 
The cons of having a job: 
There will be that one person you don't get along with 
Not having time to do other things  
Missing major events that may come up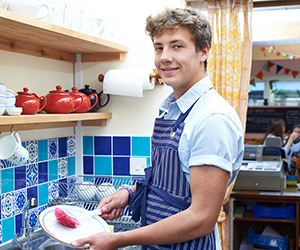 I think that you should have a job in high school so, that you can manage having a job and be able to work around it and school work or just everyday life. I also, think that you should have a job because it can help you on job skills and experience that you can take away from it and have for the rest of you life that can be used everywhere. Having a job can also help you break out of your shell and meet new people and make new friends. Having a job has helped me get out of my comfort zone and having to talk to random people and helps get me active and out of the house and I enjoy meeting new people and learning about other peoples lives. It is also a good way to get more contacts for college application as well as resumes. This is what I have been able to take away from having a job as a high school student.