Top 10 Television Shows of All Time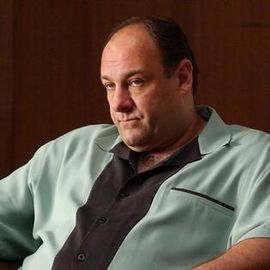 Aidan Skiles
April 25, 2019
10. Chappelle's Show
Dave Chappelle might be the funniest person ever.
9. South Park
The in-depth, constant, and harsh pop culture references, alone, make this a great, but there is so much more. The no-holds barred comedy will always be a favorite for all kinds of ages. It has made 22 seasons and is working on a 23rd, so it's getting to an all-time status.
8. Friends
One of the most beloved sitcoms ever that can span across all demographics. The coffee-shop hangout, the constant joking, the love issues, and Jennifer Anniston.
7. Mad Men
The business world in the 1960's could not have been portrayed better. Sexism, charisma, and drinking.
6. Saturday Night Live
Iconic comedy from comedians at their early peaks. SNL has given audiences timeless entertainment with sketches and songs.
5. Game of Thrones
George R.R. Martin created an almost unrivaled fantasy land story. He was the author of the Game of Thrones book that were adapted into the television show everyone knows and loves. The story is vast. The battle scenes are unmatched. The acting is incredible. There is constant heartbreak. This pop culture sensation is incredible.
4. Seinfeld
Everyone loves the show about nothing. Jerry, George, Kramer, Elaine, and a handful of side characters are enshrined in the comedy hall of fame.
3. The Wire
A scarily accurate representation of a corrupt, political, crime-ridden machine of a city. Baltimore is shown in all its gritty wonderfulness in David Simon's greatest Emmy-snub of all time. Each season has a different focus and he wraps it up with one of the most pleasing and displeasing endings of all time.
2. Breaking Bad
Walter White is wild. Vince Gilligan created a masterpiece with an ensemble of characters that might only be matched by the number 1 television show on this list. The chemistry teacher turned drug kingpin is one of the most unique and intriguing story lines to ever be created.
1. The Sopranos
David Chase changed television. Tony Soprano is married to Carmella De Angelis and they have two children, Meadow and Anthony. He sees a therapist weekly to help with his anxiety/panic attack issues. He is also a New Jersey mob boss. There was nothing like the Sopranos and will probably never be anything good enough to imitate. It is an all-timer and will live as a classic forever.