A Quest for Cleanliness 
Andrea Jimenez
April 11, 2019
Hang on for a minute...we're trying to find some more stories you might like.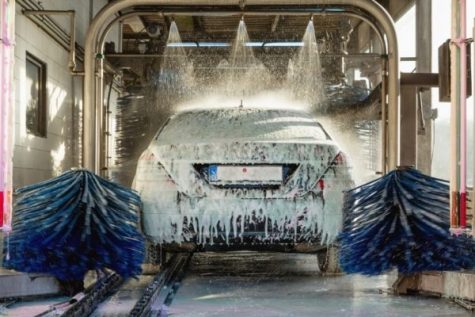 Having to clean my car is like having to clean my entire house, but on wheels. The first issue with cleaning my car is the inconvenience of having to go to the car wash. The lines are always long, the vacuums are full, so I will wait ten minutes to just begin the vacuuming process. After finishing within the one dollar time limit, I once again have to wait for the line to clear.
Secondly, the price for a truly clean car is ten dollars or more not including the vacuum and cleaning products. The majority of the time, I don't have an extra ten dollars in change in my cup holder waiting to be spent, so I deal out my debit card. A low budget car wash very rarely leaves the car clean, but just wet.
Finally, when choosing between the automatic and the manual wash, a decision must be made between a squeaky-clean car and wet socks.  If I choose a clean car, I must go through the manual because the automatic never fully washes the car and leaves it with dry dirty spots. If I don't want wet socks, then I'll go through the automatic because I can sit in my car while the machine attempts to clean. I will still clean my car once a month; but I know my car will never be the cleanest it could be. 
Check out this video to learn hacks in how to keep your car clean.